Achieving glamorous makeup looks comes with skill. The ability to use the right products to create the desired makeup look is the reputation of a skilled makeup artist.
What if you are not a pro and you still need help using one makeup product or the other? There is no need to feel left out, and you can use any makeup product with the right information and a little practice.
For this article, we'd be looking at how to use a setting powder. In this article, you will learn:
What a Setting Powder is
Benefits of Using Setting Powder
How to Use A Setting Powder
Types of Setting Powder
What is Setting Powder?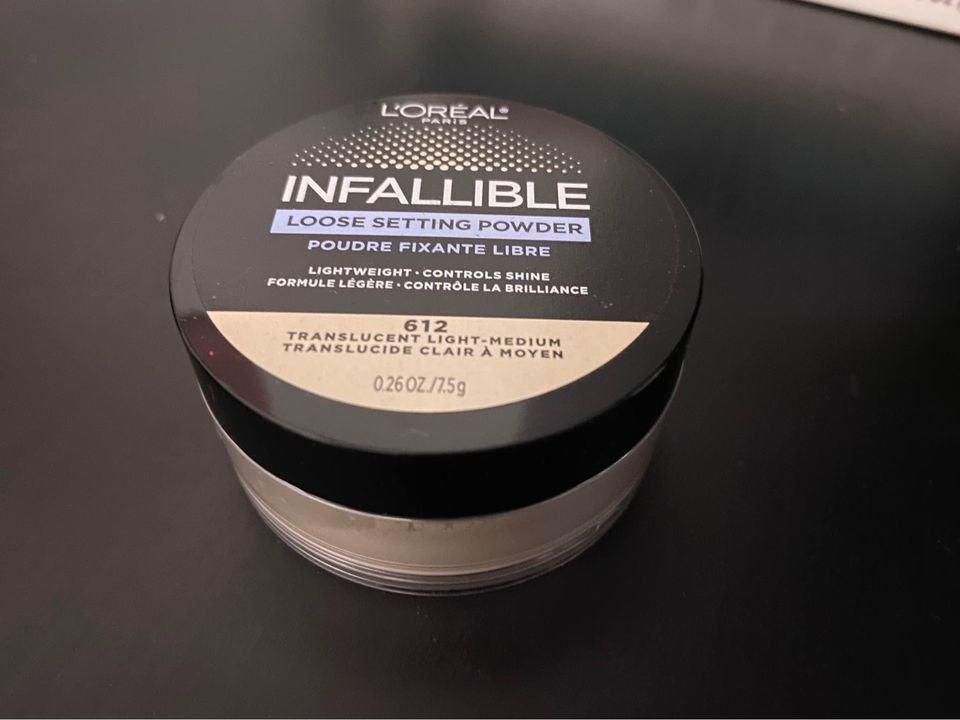 Setting powder is a makeup product that bears its name – A powder that sets a liquid foundation or concealer on your face—the setting powder locks in your foundation, giving you a beautiful finish. The unique function of a setting powder is due to its mineral composition.
Benefits of Using Setting Powder
If you need to use a makeup product such as the setting powder, you should know the benefits you derive. Your setting powder, whether loose or pressed, will give you these benefits:
Help Contain Shine
Your setting powder will help prevent excess oil from smudging your makeup look. As we go about daily activities, our skin produces oil that can cause our makeup to break. This is where the setting powder is needed to help curb the excess oil. If you have oily skin, the setting powder should be an asset to your makeup purse.
Keeps Foundation and Concealer in Place
After using your liquid foundation and applying your concealer, the setting powder is compulsory to keep the foundation and concealer in place. The setting powder acts as a seal over the foundation.
Gives a Smoothening Effect
Using setting powder on your makeup makes your makeup appear smoother with a better finish. This smoothing effect is because the setting powder helps to minimize pores. After using setting powder, you will notice that skin pores appear smaller and unnoticed. It is not only skin pores that are noticed but also fine lines and wrinkles, so fine lines can be well hidden with a setting powder.
It acts as a Finishing Powder
Sets in spaulders can also be considered as finishing powders, and that's because they are considered to set the makeup in order. With the mattifying look and smooth look, they give it sets and put the makeup in order. With setting powders, you will surely worry less about your makeup going wrong during the day. A setting powder is a good substitute if the setting spray is unavailable.
How To Use Setting Powder
We have clearly stated the benefits and purpose of using a certain powder, and I'm sure you understand why it should be part of your makeup accessories. Of course, with the right information, we harm you with the right skill to use your setting powder. It is clear at this point to bring to your notice that setting powders can come in two varied forms.
A loose setting powder
A pressed setting powder
It's easy to differentiate between both because with the loose setting powder, the powder is in a free state, and it's quite easy to just twelve your brush around and pick up some powder. While the Pressed setting powder is in a more compressed state and compact form, you will need a few twirls to get the much-needed quantity on your makeup brush.
How To Use Setting Powder
Using the right makeup product isn't enough, but it can make all the difference in your makeup look. These are the ways to use a setting powder.
1. Start with prepping your face for makeup
Prepping your face for makeup involves that you would clean your face first and then hydrate by applying a moisturizer to your face. You can also use a face primer to make your face a good working base for your makeup.
2. Apply foundation
After your face prep-up is full, the foundation is to be applied. It is important to note that the closest skin color should be your choice Foundation. Applying your foundation that is too light on your skin could give off a host makeup look. Apply concealers if needed in areas of skin imperfections on floors.
3. Use a Setting Powder
Once your foundation and concealers have been applied, the next application is to use a certain powder to seal the foundation and concealer in place.
If you're using the loose setting powder, fall out in quantity into the cover lead of the setting powder. Use a fluffy brush to pick up some setting powder. If you notice you picked up too much setting powder top, I need some on the continent to reduce the quantity and brush onto your face.
Go ahead and apply the rest of your makeup.
Once you have set your setting powder on your foundation and concealer, you can start the rest of the makeup, such as the eye makeup and lip Asamakeup.
After the makeup has been well applied, it is important to use a touch-up about the application again. Areas we are contoured and highlighted should have another set for the applied.
Finish your makeup by applying your regular skin tone powder, and the look is complete.
Two Ways to Use Setting Powder
Setting powders can be applied in two different ways. You could use a big fluffy makeup brush to brush the powder on the face, or a makeup sponge to apply. The advantage to using a big fluffy brush is that it covers a large surface area with just a move. apply
And using the big fluffy brush, swirl your makeup brush on the setting powder that's poured out in the lid.
The same thing goes while applying setting powder using the makeup sponge. Press the makeup sponge onto the setting powder and dab on the face.
If you notice you picked up too much setting powder, tap out the excess powder.
It's best advised to apply the setting powder layer by layer rather than taking on too much powder at once.
Areas such as under the eyes, cheekbones, and T-zones should be given attention, as these are areas more likely to crease early.
Two Types of Setting Powders
When adding a setting powder to your list of makeup products, you should be aware you have seen them in two ways. Setting powders are available as:
Tinted or Colored Powders
Translucent Powders
The Tinted or Colored Setting Powders are setting powders with color pigments of different skin shades and tones. Tinted setting powders are great options for adding better coverage to the skin. With the presence covering certain skin blemishes, a tinted setting powder comes in very handy.
The Translucent Setting Powder is that setting powder with no color pigment. They are universal in usage and can provide a natural soft look to your makeup. That they lack color pigment means that they provide no coverage and maintain the color of the foundation or concealer.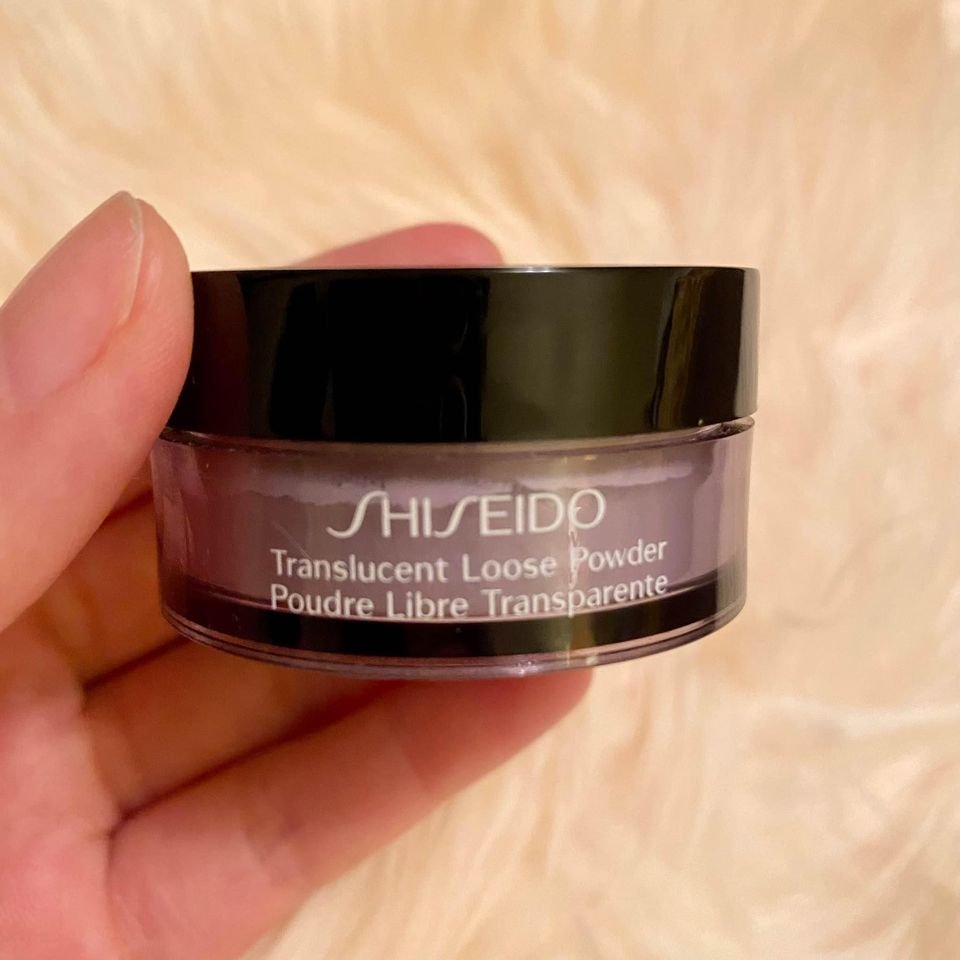 Now you know how to use setting powders to achieve your desired look and the great benefits they add to your makeup look, especially if you are oily skin; there's no escaping this makeup-saving tool. The better the quality of the ingredients of the setting powder, the better the result of its usage.