Everyone wants in on one new makeup trend or the other. We cannot get over the flawless, glamorous look that well-applied makeup achieves. There is no denying it, makeup is a powerful tool of transformation, and we all love the idea of a 'new you.
Makeup is a great way of boosting that self-image but shouldn't be the only way! What happens when you take the makeup off? Will you lose your self-confidence?
You don't need to wear makeup daily to look good or beautiful. There are many ways to look good without using makeup, and this article will show you that.
How To Look Good Without Makeup
There are tons of videos about looking good with makeup, and scoring celebrity looks has become a thing.
Let's flip the coin and look at how to look good without makeup- I have 20 Tips to that effect!
1. Eat Healthy
We hear this almost everywhere, but we need to pay more attention to the fact that beauty begins with what you eat. I'm a strong advocate that eating healthy is the first foundation of a beautiful life!
Food has a powerful tendency to determine how your hair and skin look! So before we delve into other details, this is first! Are you one who cares very little about what they eat? It is not healthy and also amounts to poor skin looks.
Foods rich in nutrients, vitamins, and minerals cleanses and remove free radicals in your body that could cause premature aging, wrinkled skin, etc. Your body must enjoy all the food classes to develop and look great!
Heavy soda drinks don't do much for your skin.
I had an experience many years ago that further strengthened my resolve to eat healthily.
I visited a friend who had planted coconuts in their vicinity, and we were offered fresh drinks from premature coconuts. I drank lots of it, only to wake up the next day with an unusual glow. I wondered what changed about my daily routine overnight, only to trace it to the fresh coconut drinks I had the previous day!
Beauty is in food; never forget that!
2. Drink Plenty Water
The water, they say, is Life! Imagine a plant without water; this gives you a hint about what happens to your skin without water. About 60 percent of the human body is made up of water. Our body cells, organs, and tissues function perfectly with water, and dehydration can spell trouble for your body.
Water is essential for carrying oxygen and other nutrients around the body. It is vital to note that dehydration can make the skin susceptible to skin disorders. Dry skin looks dull and wrinkled, and it is a result of dehydration.
Drink enough water in a day to balance your body's working mechanism. A well-hydrated skin looks plump and young. If you find it difficult to keep up with your daily water dose, you should go around with bottled water as a constant reminder.
Also, taking healthy fluids, such as natural juices or fruits, it's a great way to augment your water intake. Certain fruits like watermelon, cucumber have high water content. If you can't always drink your water, ensure you eat them.
3. Exfoliate Skin
Your skin is known to be the largest organ in your body and what you do to it greatly affects how you look without it. One key skin activity to incorporate for a beautiful look is exfoliation.
Skin exfoliation is necessary to aid skin renewal, removing dead skin cells to reveal fresh skin. Skin exfoliation can be done using different methods, and chemical exfoliation and physical exfoliation are two major methods of skin exfoliation. Chemical exfoliation uses organic chemical compounds to gently slough off dead skin cells. In comparison, physical exfoliation uses coarse particles to loosen up and remove dead skin cells. Cosmetic products with ingredients like AHAs, glycolic acid, and lactic acid are great chemical exfoliation methods.
One great benefit of skin exfoliation is that it makes skin products work better on the skin as it penetrates deeper.
4. Cleanse and Moisturize
Daily activities can tell a lot about your skin, and if you must retain a beautiful-looking face, your cleansing and moisturizing game must be on!
Face cleansing is necessary to remove dirt and excess oil from the face and give a refreshed look. Face cleansing can come in different forms: cleansing bars, gels, and liquids, and what is vital are the ingredients that aid the cleansing.
After skin cleansing, cover your face with a protective moisturizing layer; your skin needs protection from the weather and environment.
Spreading a layer of moisturizer and massaging your face is a great way to maintain skin elasticity and suppleness, which translates to beautiful-looking skin.
5. Invest in Toners and Serums
Your skin needs care, hence the need for skincare. Skincare is simply deliberately feeding your skin with super skin foods that nourish your skin.
Face Toners and Serums are skin-nourishing cosmetic products that replenish lost skin moisture and collagen that keep the bouncy, youthful skin.
Rose waters and serums containing skin oils can greatly improve skin outlook and reduce cases of skin breakouts. Toners and serums are filled with special skin plumpers that give your face a boost and glow.
6. Exercise Regularly
Do you want to keep looking young and beautiful? Then adopting a daily exercise routine is not an option but a must! Exercises keep your heart and body in good shape, and exercise can target specific body parts or the whole body.
You can get your heart beating and pumping blood through cardiovascular exercise or abdominals.
Flabby-looking skin and bad posturing can make you look older and less attractive. But good exercises can correct flabby-looking skin and bad postures, giving you the body and gait of your more confident and younger self.
You can enroll in a gym or fitness center to get professional instructors or use fitness apps or online fitness groups to nail your body goals.
7. Incorporate Face Massage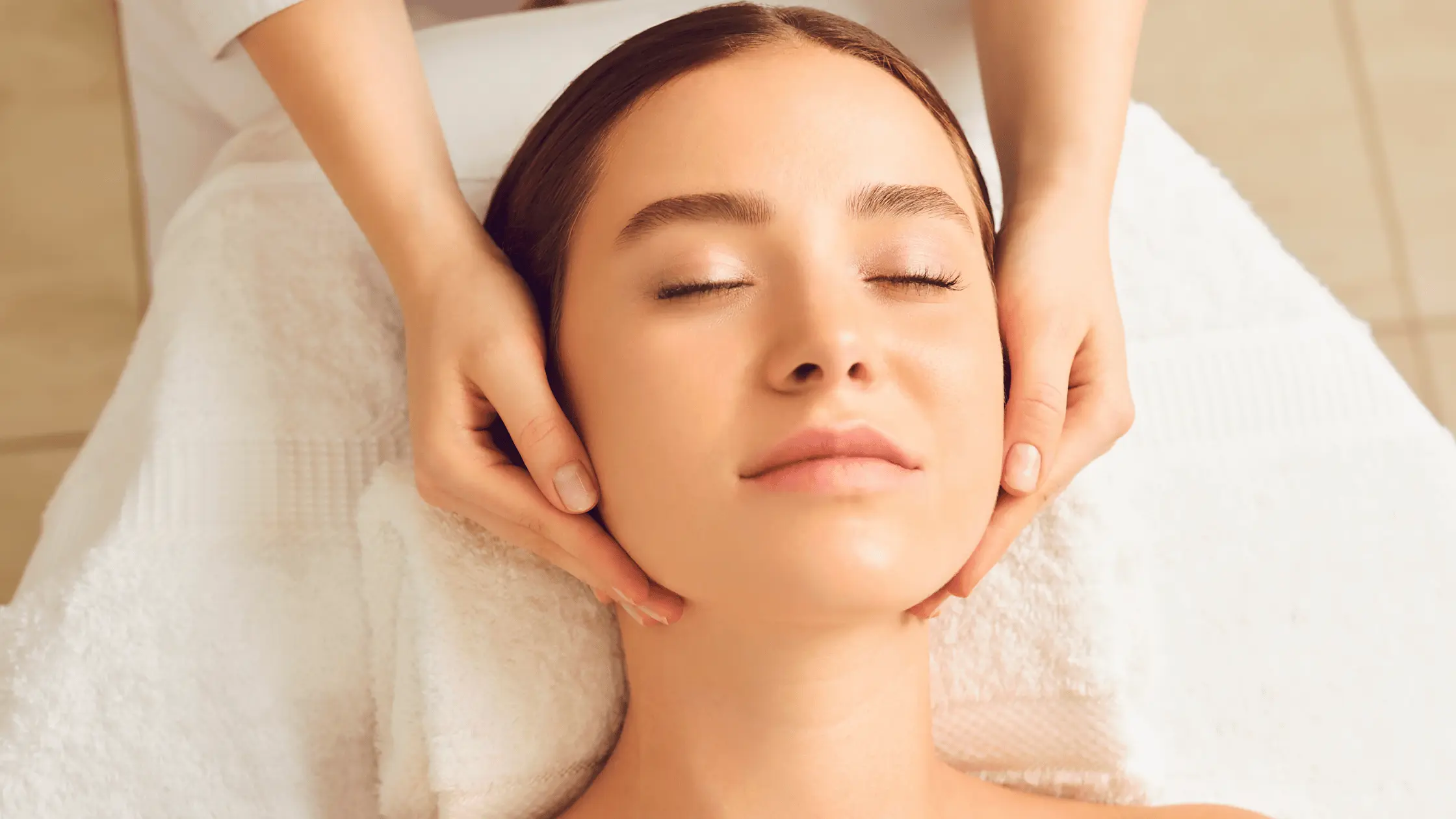 Massages are an old-time method of relaxing and mechanically detoxing the body system from tension. Facial massage helps oxygen circulation on the face. There are different types of facial massage; whatever technique is used, you will have a less wrinkled face with more glow.
The trick behind facial massage is to incorporate face creams, face serums, and oils. It is more effective using creams and moisturizers that have anti-aging properties. With your fingers or face roller working, the active ingredients penetrate deeper into the skin layer for quicker results.
Many online videos can give you a basic guide to facial massage.
8. Drink Green Tea
If you must be putting away drinking soda and such things, you can adopt the habit of drinking green tea. Green tea has finally become a natural means to constantly keep your body working in perfect order.
The Chinese have, since ancient times, incorporated this as part of their daily intake. It's believed that a daily dose of green tea improves health, helps with weight loss, and aids digestion, among many others.
And because of its high antioxidant nature, green tea is believed to help prove the health of your skin by flushing out toxins from your system. Remember looking beautiful isn't about what you put on your skin but what you take in.
9. Use Sunscreen
If you are looking at making that beauty pop, enhance your look by using daily sunscreen. Since you must go out every day, you must protect your skin from the sometimes harsh sun rays.
Constant exposure to the sun without protection can dry out your skin leading to the early appearance of wrinkles and causing your skin to lose its elasticity.
While you want to prevent excessive tanning and blotchiness of skin, sunscreen can also reduce the risk of skin cancer.
10. Groom Your Eyebrows
Your face is the first contact with people to you and how your face looks is important. Most of our care tips and looks focus a lot on the face because it's a major feature of identity for humans.
If you want that natural beauty look, consider how your eyebrows look. Yes, and Yes! Your eyebrows are not just some bushy hairy rows on your face; if they are well tended to, they can help define your face and give you a facelift!
If you have thick eyebrows and leave your brows bushy with hairs stringing to all sides, it can give you a messed up look. Visit a salon and get them groomed to shape; this would further emphasize the beauty of your face. Those little hairs can make or mar your appearance, don't joke with them.
11. Grow Thicker Eyelashes
Many have associated a beautiful-looking face with thicker and longer-looking lashes. The batting of long, thick lashes is attractive as it perfectly frames the windows of your soul.
There are many great ways to grow your lashes naturally, and choosing any method can improve your general outlook. From lashing on lash growth serums to better strengthen the hair lash and improve growth to using natural oils.
Expect growth slowly, but consistency pays off over a month or two.
12. Pay Attention To Your Hair
Your hair sits on top of your head and might be one of the most prominent things that people would note about you. Looking beautiful is all about being well-kept, trimmed, and proper! What better way to express your beauty than caring for your hair?
Scattered hair is a sign of a tired, drained, and rough look which doesn't say much about beauty but how exhausted you are. Caring for your hair through pepper hair maintenance goes a long way to aiding its growth and shiny appearance.
Whether you keep your tresses long and flowing down to your waist or opt for well-trimmed cuts, ensure they look nice, tidy, trimmed, and proper. Most importantly, choose a style that suits and frames your face beautifully.
13. Taking Supplements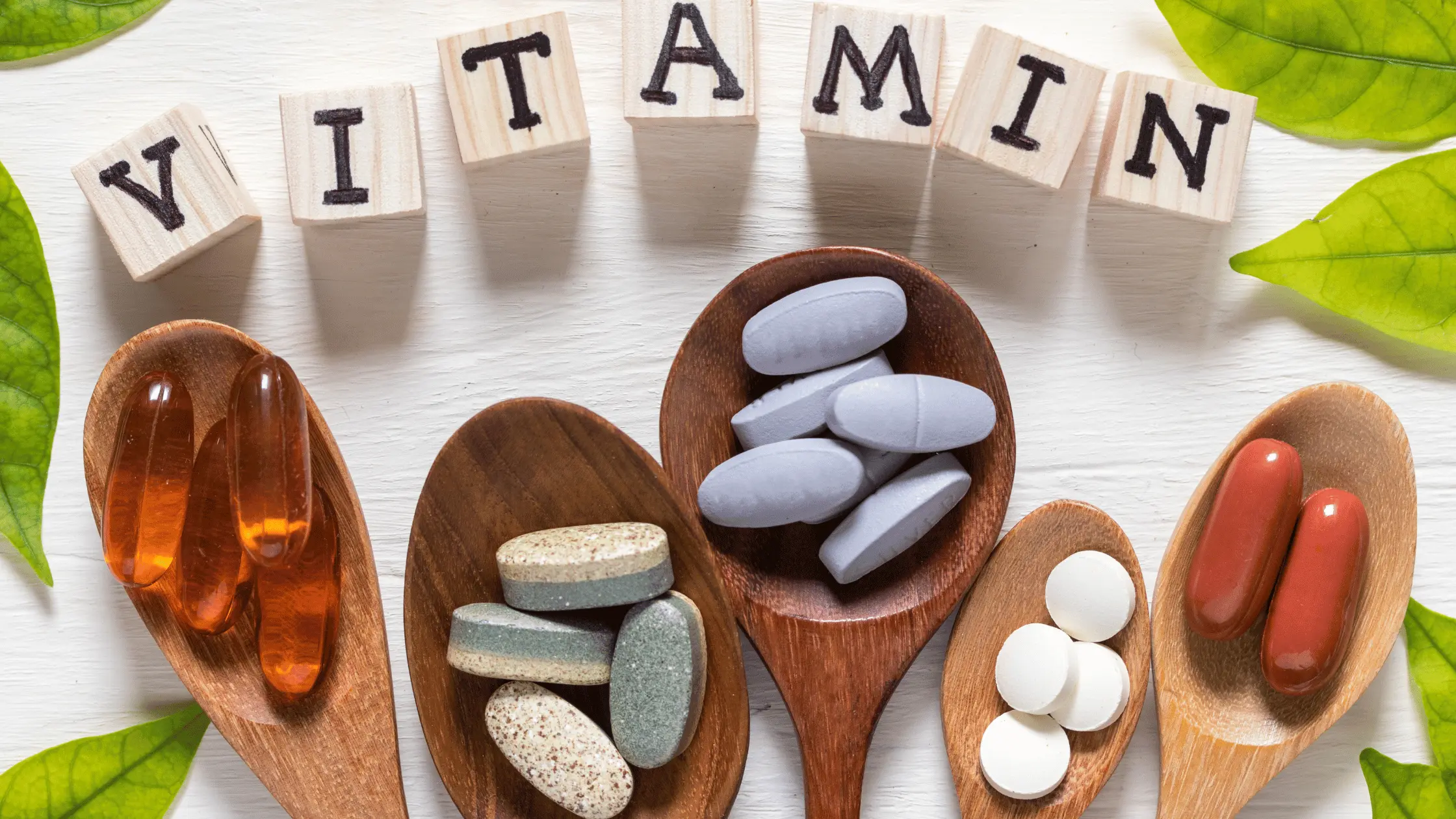 Beauty starts within, and what we consume can greatly tell our health and appearance. A good way of assisting your body's daily function and mechanism is by going the extra mile to consume daily supplements.
Supplements rich in certain vitamins and minerals have been known to improve the look of skin, hair, and nails. Supplements can give you that glassy, flawless-looking skin while nourishing your body.
What do you have to lose from taking supplements? Absolutely nothing!
14. Take Care Of Your Teeth
Adverts of smiley faces with white-looking teeth will never stop attractive. There is just something about a beautiful smile that reveals glistening white teeth. Pay attention to your teeth with proper and regular brushing and planned appointments with the Dentists.
There are many safe options for teeth whitening available that you can choose from to give you that bright look. Ensure you consult with a dentist before choosing what method best suits you.
15. Get A Body Massage and Face Mask
Looking and feeling beautiful is all about knowing how to pamper yourself. The benefits of body massage can never be over-emphasized, and body massage helps your body function and organs and is great for lymphatic drainage. Carrying a tired body is unattractive.
Different spa treatments, like face masks, help treat your face to reveal rejuvenated skin. Ingredients in your face mask can help manage skin conditions like pimples and acne that affect your look.
16. Maintain A Good Posture
Looking beautiful itself is an attitude! Good posture and walking translate to beauty and can interpret many things about your personality.
Slumped shoulders interpret tiredness or depression. A good posture can even improve not just your look but your overall health. If you have dealt with bad posturing, there are corrective devices to help and assist with good posturing.
A good posture translates to better self-confidence, and confidence is beautiful.
17. Get Your Beauty Sleep
There's one reason it's called beauty sleep. Sleep is one way our body relaxes and rejuvenates itself from the day's stress. Losing quality sleep can greatly impact your health in many ways. Lack of good sleep can lead to tired-looking eyes, dull skin, and shabby -looking appearance.
18. Wear Your Best Fits
How you dress many times gives a lot of impression about your person. Clothes are not just for covering oneself; they have become beauty statements. One way to completely transform your general outlook is to wear fitting clothes.
It is vital to consider your body shape and size while choosing a preferred cloth and design. The right fitted clothes make you appear more beautiful.
Complimenting your fashion pieces all altogether an attractive and confident look.
19. Pay Attention to the Little Details of Lips and Nails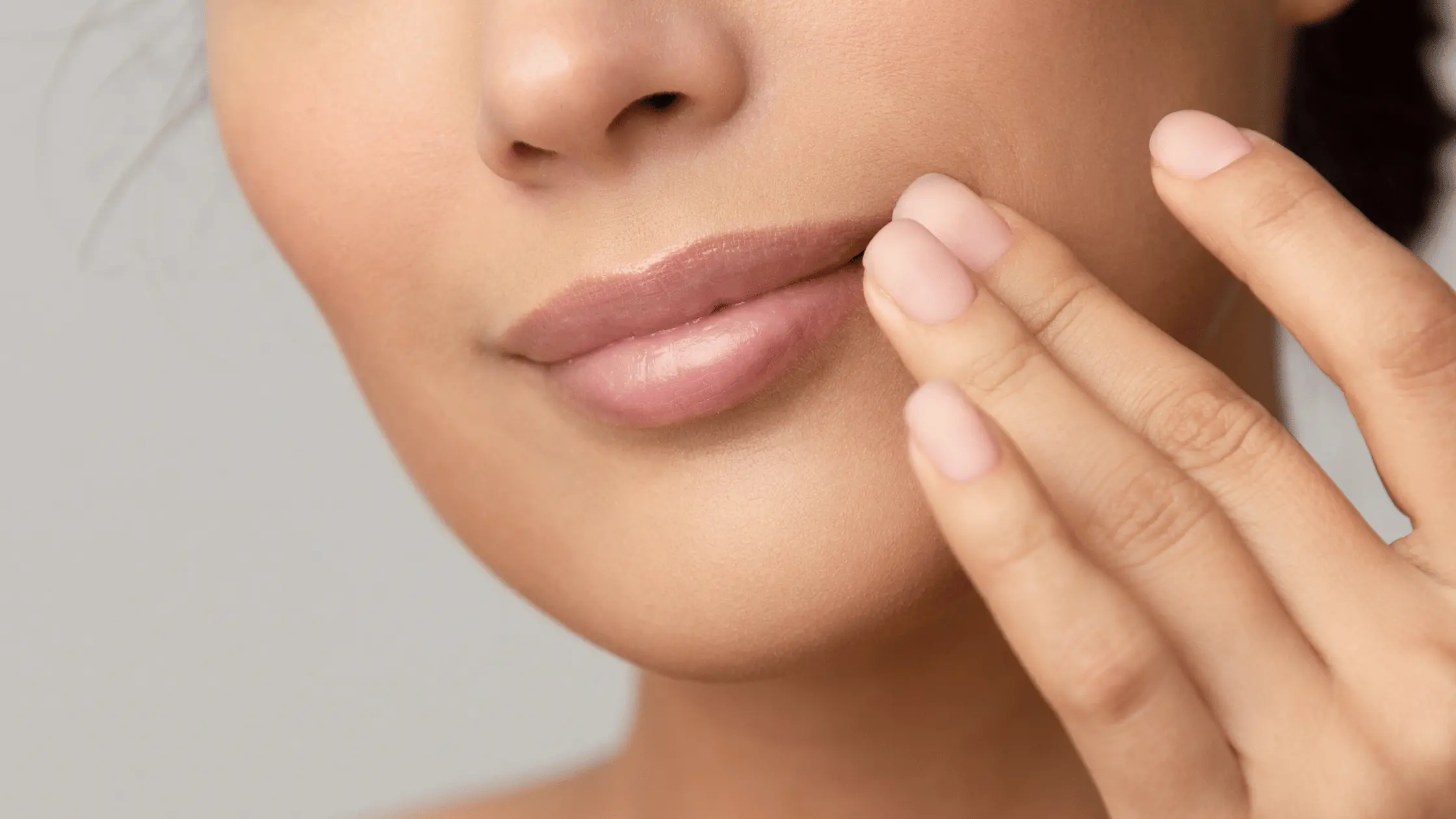 Little things indeed matter a lot! And that's the case with caring for your lips and nails. Dry and chapped lips look unattractive on anybody. Your Lips need care, and applying a moisturizing balm will supply the nourishment your lips need. Especially in the cold and dry season, your lips uncovered too could lead to sores and light bleeding.
Take care of both your fingernails and toenails. If you are in the dark about this, book pedicure and manicure sessions in a local spa near you. But if you have time for self-care, browse the Internet for some manicure and pedicure videos.
20. Have A Positive Mind and Attitude
Attitude is everything! You must feel beautiful and love yourself, and it's the most attractive look you can wear. Put a smile on your face, and feel good about yourself. Psychologists have tied a sad countenance to droopy faces, wrinkles, etc.