Selecting the appropriate concealer color is equally important to choose the perfect foundation tone.
Contrary to popular belief, tones and undertones are more critical than you might imagine for creating the perfect cosmetics look.
It can be challenging to choose the proper concealer, but once you've discovered your shade, it can easily cover up just about everything.
This article provides information to help you choose the best concealer by explaining skin tones, ones, and various concealer kinds.
Read on to get it right next time.
What is a Concealer?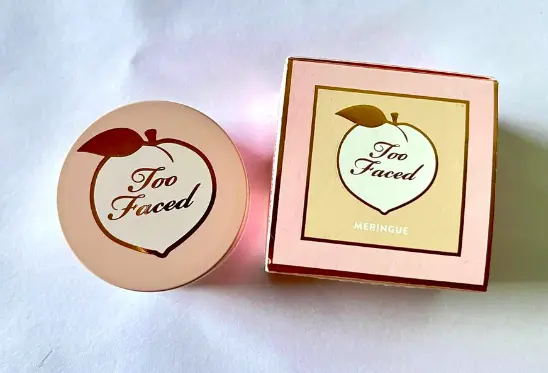 A concealer, also known as a color corrector, covers up blemishes. Similar to the foundation but thicker, it is used to conceal imperfections by blending them into the surrounding skin tone.
However, because it is relatively thicker, it is perfect for concealing any age spots, blemishes, and dark circles.
The ideal concealer melds with your foundation to give you a flawless complexion.
The beauty industry provides various concealers in creamy, liquid, or stick forms. Concealers that can hide any flaws or faults range from color-correcting concealers to brightening concealers.
What To Know Before Choosing Your Concealer Shade
For you to be able to choose the perfect concealer shade, it is vital first to know your skin tone. Learning your skin tones takes you ten steps ahead in choosing the right concealer shade.
What is Skin Tone?
Are you sick of spending a fortune on concealers that cover up your dark circles but only make them look worse? Most likely, your skin tone is unfamiliar to you.
Skin tone can be defined as simply your skin color, and the amount of the pigment melanin often determines this.
People with fair skin typically have pale skin, while those with medium skin tend to have beige or wheat-colored skin.
Further, those with olive skin are believed to have a warm skin tone, whereas those with caramel-colored skin often have a tan skin tone.
What is an Undertone?
Your skin's undertone, which affects the overall hue of your complexion, is the shade that lies just below the skin's surface.
Three undertones—cold, warm, and neutral—are typically distinguished.
How to Determine Your Undertone
Checking your veins in natural light is one of the most significant ways to determine your undertone so you can choose concealer colors.
You can choose the undertone that best compliments your skin by determining its color.
For instance, if your veins have a slight green tint, you probably have warm undertones. Alternately, if your veins are blue or purple, you usually have colder undertones to your skin.
You might also think about how your skin responds to the sun to establish your undertone. A cool undertone is someone who burns quickly.
On the other hand, you have a warm undertone if you tan easily. Those with neutral undertones typically burn and then tan.
How to Choose the Right Concealer Shade For Your Skin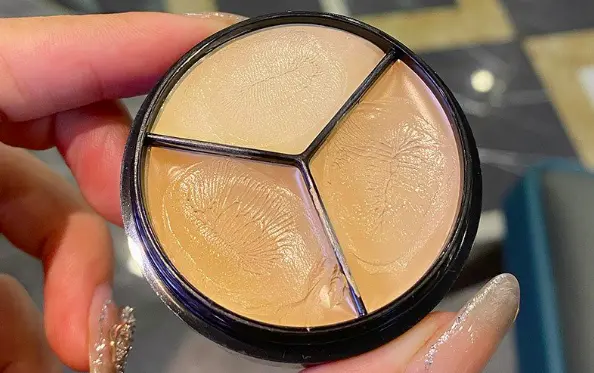 When choosing the right concealer shade, select a shade that is one tone lighter than your skin tone.
Choosing the correct concealer color can be easily selected if your foundation is the proper hue. The first thing to remember is that you need many concealers, usually two, to cover up your facial flaws adequately.
Choose a gold or yellow-colored concealer if your skin tone has warm undertones. Concealer works best with pinkish and bluish tones that have cold undertones.
Neutral undertones frequently enjoy the finest of both worlds! It is important to remember that two people can have the same skin tone but completely different undertones.
Consider these colors carefully as you learn how to choose the right concealer color for your makeup routine.
Your intended use for the concealer is another element that significantly impacts your choice of concealer shade.
Different concealers work better on your mature skin than on dark circles, skin redness, and acne scars.
Concealer Shade For Redness or Acne scars
When choosing the best concealer to hide your blemishes or acne scars, the idea is to choose a hue that complements your foundation.
Additionally, it is advised to use two concealers, the first one being a green-based concealer to hide the area's redness effectively, and the second being a concealer that is a hue that matches your foundation.
Concealer Shade For Hyperpigmentation
You should choose a shade lighter than your foundation if you want to conceal dark circles beneath your eyes.
Concealer Shade For Highlighting and Contouring
The concealer you choose should have a darker tone than your foundation and a lighter shade if you like to highlight or contour with it.
How Do You Choose the Best Concealer Formula?
Choosing the best concealer formula depends on certain factors, such as skin type and care needs. Here are the main concealer formulations and the reasons you should choose them.
Why choose a liquid concealer?
Dark circles and imperfections are best hiden with liquid concealer.
Why pick a stick concealer?
Stick concealer is best for hiding spots, blemishes, dark circles, and discoloration.
Why pick a cream concealer?
For covering up spots and discoloration, cream concealer is best.
How to Apply Concealer
Applying concealer must come after laying the foundation. A cosmetic sponge is an ideal tool for blending foundation and concealer.
You can also apply concealer with a concealer brush for a more accurate result. Another crucial point to remember is that concealers have a reasonably thick consistency, so using less is better.
Avoid going overboard. After blending your foundation and concealer, top it off with pressed powder to prolong its wear.
To avoid any smearing, apply your foundation after you have done so. Using a concealer is primarily done to provide flawless coverage by covering up any flaws that your foundation was unable to cover.
As a result, a typical rule is to choose your concealer tone by your foundation color. Experts advise using two different concealer shades—one lighter than the foundation and the other deeper—for the proper type of coverage.
Conclusion
The market is abundant with limitless options, from cream-based concealers to liquid and stick concealers.
Knowing your skin tone and undertone is vital before choosing a concealer shade and concealer type that best suits your skin tone and needs.
So more than just matching your skin tone, concealers do a great job hiding skin flaws.