One of the most crucial choices you will have to make as a makeup artist is how much you charge for your services.
You risk undervaluing your work and driving away clients when you charge less or more. Some makeup artists earn more than $35,000 annually. So, as a small business owner, what is the appropriate price to charge?
This article will help your decision, as I'll talk about typical pricing tactics and also offer tips on knowing what works best for you as a makeup artist or your company. Let's get going!
The Pros and The Novices
Makeup tends to be divided into two camps: those who like a natural look and those who go all out with bold colors. Despite this, there are a variety of opinions on what makes a good makeup artist within these two groups.
Some consider makeup a skill only professionals can master, while others think anyone can learn the basics and create stunning looks.
The question is, which is it?
In your opinion, are professional makeup artists better than novices, Or is it just a matter of personal preference? Understanding the difference between professionals and novices is crucial to answering this question.
The Pros
Professional makeup artists typically have formal training, whether it's through cosmetology school or an apprenticeship.
Professional artists typically have access to high-quality products that novices might not be able to afford, and they frequently have years of experience honing their art.
Due to this, skilled makeup artists frequently manage to produce looks that are both visually beautiful and technically perfect.
The Novice
Conversely, amateurs frequently use drugstore items and YouTube tutorials to create their desired look. While many amateurs are quite creative and have an excellent eye for detail, they may have a different level of training or experience than professionals.
In addition, amateurs may quickly create looks that compete with pros because of the abundance of excellent techniques and materials accessible today – sometimes for a fraction of the price.
Then again, who is better: expert or novice makeup artists? This choice ultimately comes down to personal preference.
You can promote yourself as a skilled makeup artist and charge more for your services. Or, you may emphasize your inventiveness and position yourself as a novice makeup artist who can provide distinctive looks at a reduced price.
However, before choosing, think about what you want from your career. Both strategies have advantages and disadvantages.
Whatever path you choose, remember that being truthful about what you can offer your clients is the most important thing.
How Much Do Makeup Artists Charge?
Nowadays, everyone wants to look their best on their wedding day, a night out, or even simply for everyday life, which has led to a huge demand for makeup artists.
However, given the high demand for their services, you might be curious about the rates makeup artists charge.
It might surprise you depending on their experience and the kind of event they are working on; makeup artists often charge $50 to $200 per hour.
For instance, a wedding can take longer and require a more skilled artist than a night out, therefore the cost will be more.
Nevertheless, you can be confident that your makeup artist will work with you to give you the finest appearance and feel, regardless of the cost.
Suggested Prices For Makeup Artists
You must know how to set your prices if you're considering or are already employed in the makeup industry. Of course, no general solution to this, and your costs will vary.
Depending on your region, your experience level, and the service you're offering.
However, following a few guidelines can help determine a reasonable service price.
Wedding Makeup
Since it takes a lot of time and works to get a flawless look that will last all day (and night! ), this makeup style is often the most expensive.
Additionally, wedding makeup artists must be skilled in various looks, from natural and subtle to glam and extravagant.
Bridal Makeup
For bridal makeup, a more important job that includes multiple practice runs, skin-care guidance, and a makeup trial, makeup artists typically structure their fees differently.
Due to this, rather than charging an hourly rate, bridal makeup artists generally charge a fixed fee that includes all of these services.
Depending on the artist's experience and the bride's requirements, prices can range from $100 to $150.
Bridesmaids
The maid of honor and bridesmaids might occasionally be a part of the bridal party. Because more time is needed in this situation, makeup artists typically bill clients at a lesser cost per person.
For instance, an artist might bill $100 per person for wedding makeup and $75–$85 per person for bridesmaids.
Friends and Family
The makeup artist could give the bride's family reduced price requests for her family and friends. It often represents a 20–30% discount off the list price.
For instance, if the makeup artist costs $100 per person for bridal makeup, they can charge relatives and friends $80-$90 per person.
Makeup for Special Occasions
It covers the makeup worn for occasions like proms, quinceaneras, and sweet sixteens.
The cost will vary according to how long the makeup takes and how many people are serviced. For instance, a makeup artist would bill between $50 and $75 for one person and between $100 and $175 for two.
Special events may also include Parties for birthdays, Bachelorette celebrations, and red-carpet affairs.
Everyday Cosmetics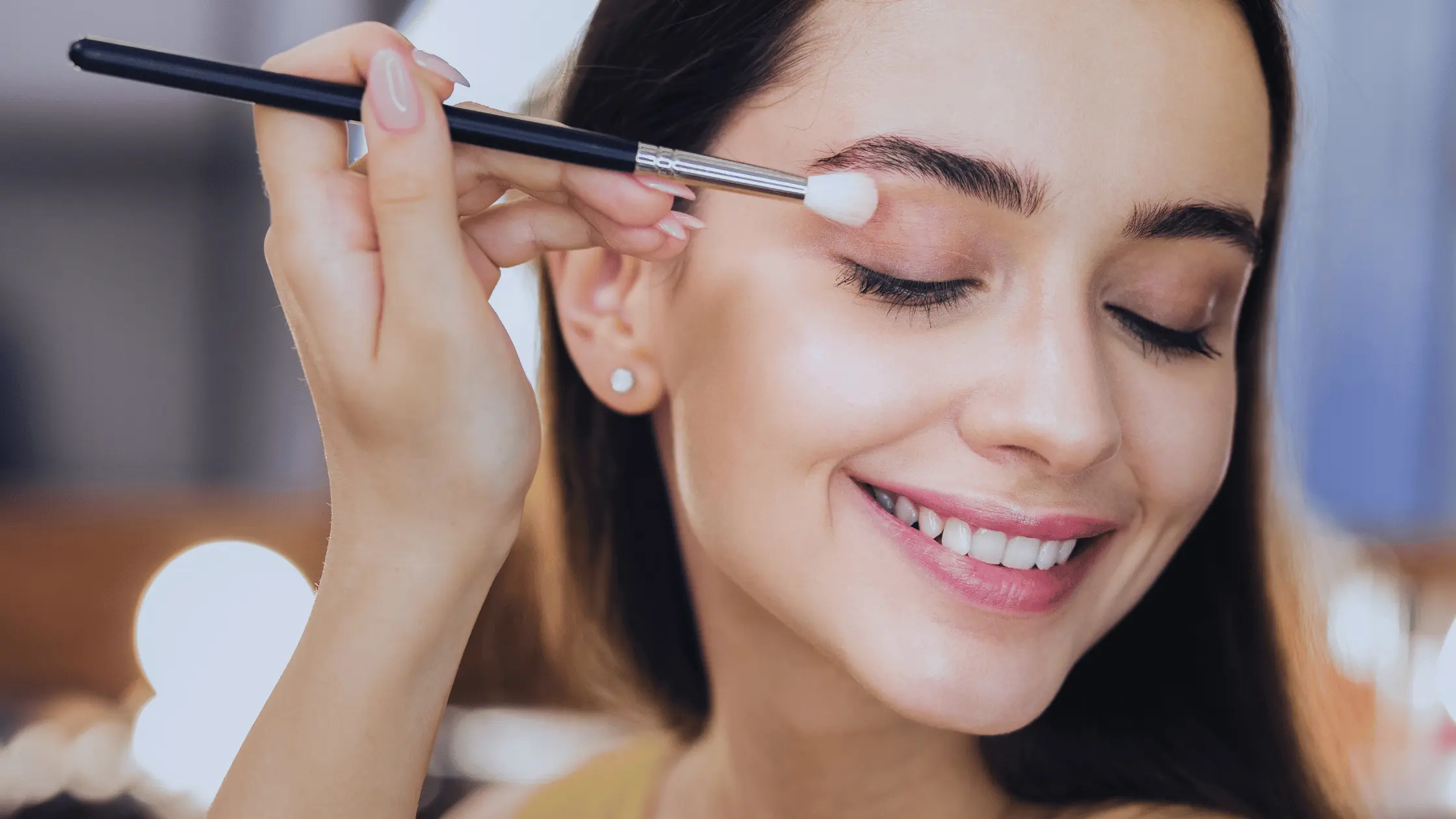 Some clients will request that you create a daily makeup look just once. Typically, you can apply quickly and easily in under an hour.
The customer will anticipate advice or tips on how to spice up their everyday routine and which things to pick.
Makeup for Special Effects
It includes Halloween, television, and film makeup. The cost will vary according to how difficult the makeup is and how long it takes.
For instance, a makeup artist might bill $100 to $300 for straightforward makeup and $400 to $500 for elaborate makeup.
Examples of special effects makeup include:
Styling Wigs and Hair
Artificial makeup
Application of mustache and beard
Tattoo concealers
Makeup tutorials
It includes private or group makeup lessons. The cost will vary according to the number of students and the time needed for each lesson.
For instance, a makeup artist would bill between $50 and $75 for one person and between $100 and $175 for two.
Makeup lessons include:
Private makeup instruction
Group makeup tutorials
Makeup events
Theater makeup classes
Specific Services
It could be advantageous for you as a makeup artist to provide specialized services. Waxing, nail treatment, and lash extensions are a few examples of these services.
Waxing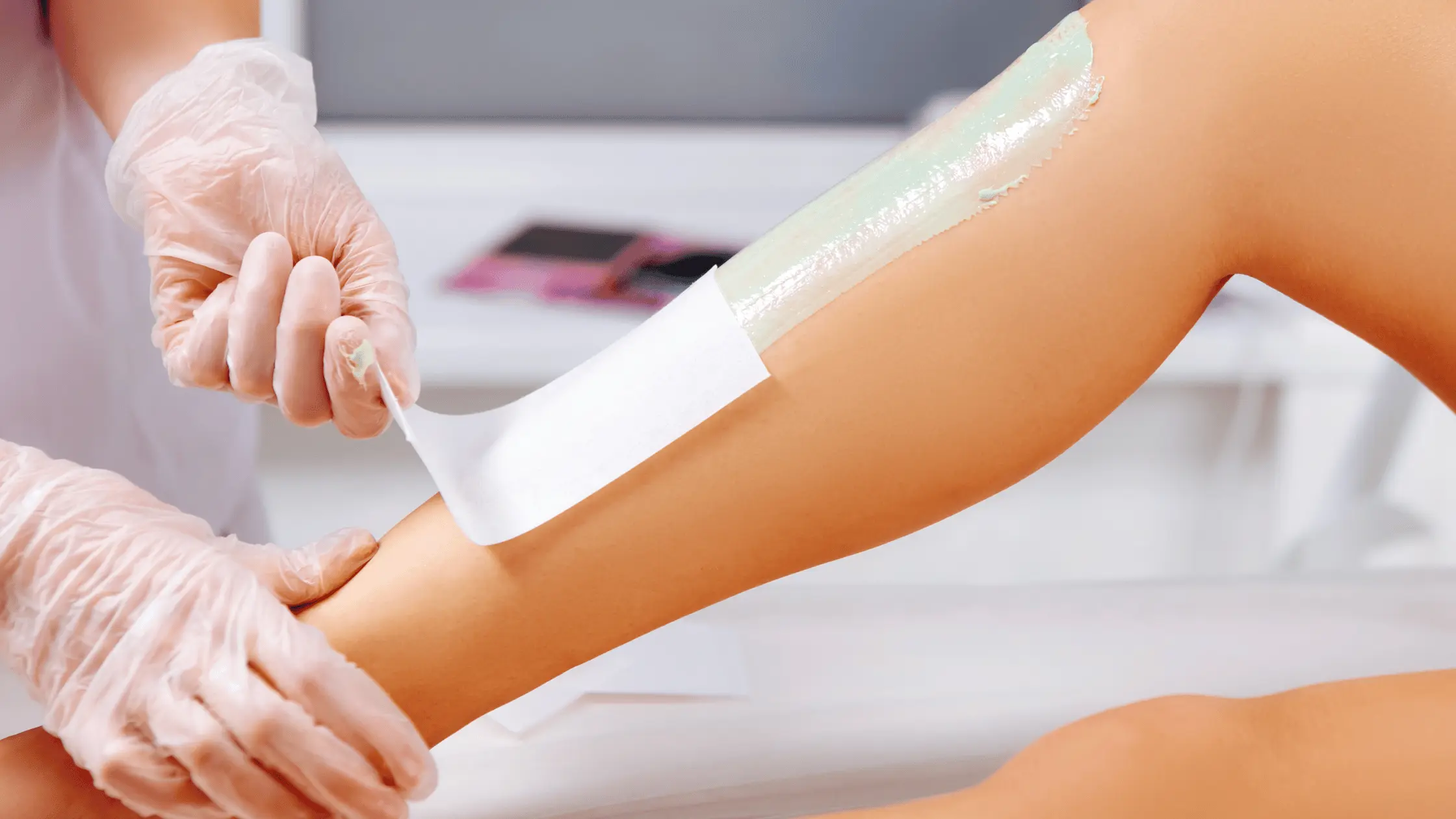 The charges range from $15 to $45 or more.
It covers waxing for the chin, lips, brows, and other facial features. The cost will also vary according to how many waxed areas and how long each session takes.
Microblading
Price ranges from $200 to $700
Microblading is a semi-permanent makeup procedure is applied to fill in brows. The cost will vary according to how complicated the design is and how long each session lasts.
Lash Extensions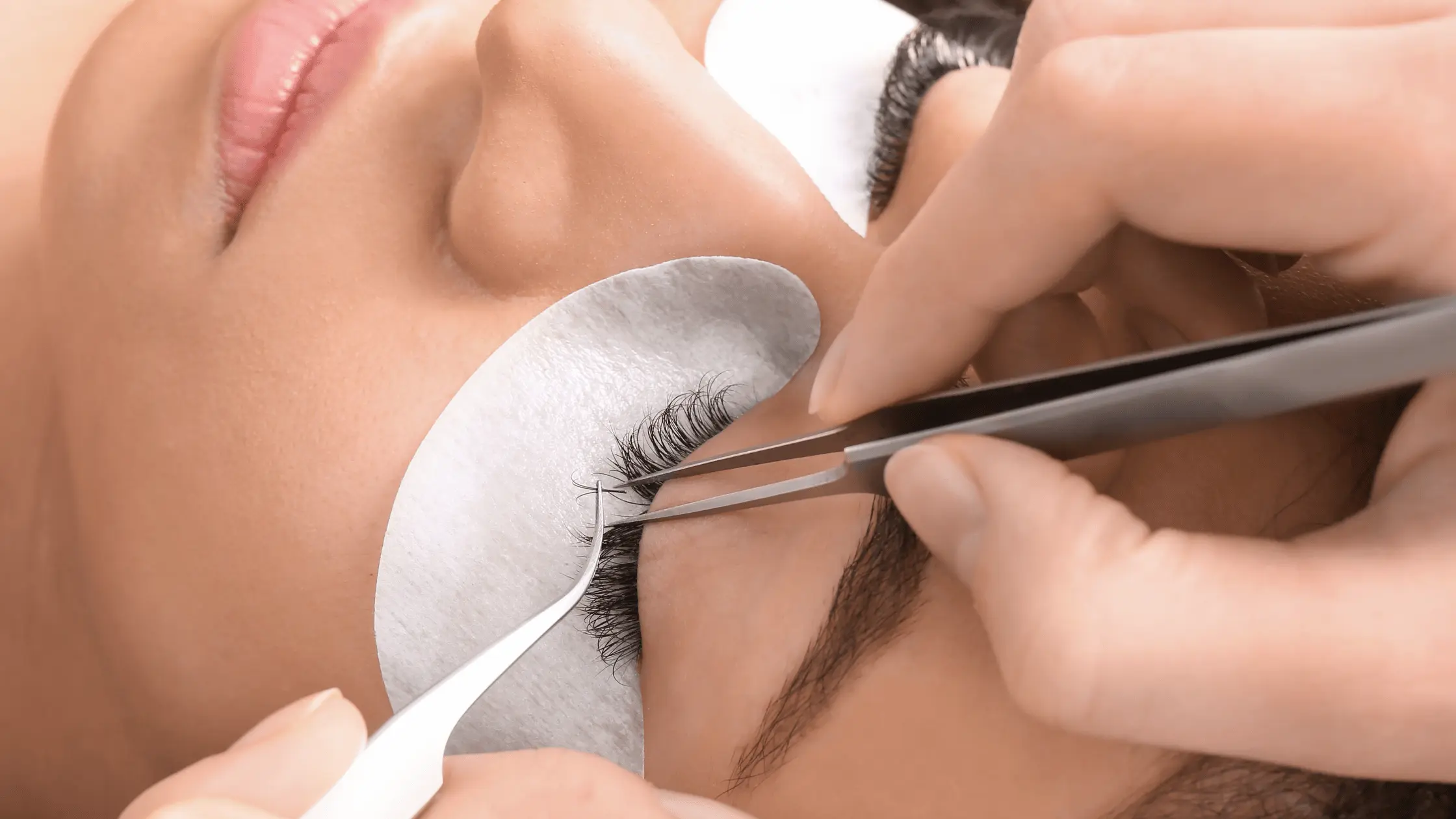 The price ranges from $50 to $250 or more.
It involves adding artificial or mink lashes to natural lashes. The cost will vary according to the number of lashes applied and the length of each session.
Nail Care
$20-$60+
This price covers nail art, manicures, and pedicures. The type of nail care will affect the pricing.
Setting Your Price; A Detailed Guide on How to Set Prices
Now is the time to put everything together and create a pricing guide since you are familiar with the various makeup services and how to charge for them.
To begin, compile a list of all the makeup services you provide. Then, dissect each service into its parts.
Your Experiential Knowledge
Your experience is one of the most crucial elements in determining your charges. An experienced makeup artist can charge more than one who is just getting started.
Even if you are starting, put together a comprehensive portfolio to show off your experience. It will demonstrate your abilities to potential clients and make it clear how knowledgeable you are.
Where You Are (Your Location)
Your location is a key consideration for determining your charges, and you ought to charge less than someone who lives in a big metropolis if you reside in a small town.
And it is because more makeup artists are available to customers in large cities, giving them more choices.
The type of makeup treatments you will offer depends on where you are. For instance, if you reside in a small town, there may not be a market for your special effects makeup services.
The demand for makeup artists is higher in big cities; therefore, you can charge more if you live there.
Your Target Audience
It would help to consider your target audience when setting your price list. Are you aiming for high-end customers or customers on a tight budget?
The high-end clientele is prepared to pay more for quality, and you may charge more if you are marketing to them. On the other hand, you should charge less if you're going after clients on a tight budget because they won't be prepared to give out much for makeup services.
Your target market will, nevertheless, anticipate quality in line with price, including for beauty items and services.
Your Charges
Your supply and operating costs are crucial when setting your charges, including the price of cosmetics and additional overhead expenses.
Include all cosmetics products used for your services in your back-bar makeup supply cost at wholesale prices.
Your extra overhead expenses will consist of your:
Utilities for rent
Gas/Driving Mileage
Advertising costs
Additional business costs
Start by totaling the wholesale costs of all the makeup items you use, then divide that sum by the number of makeup applications you provide each month.
For instance, if your back-bar cosmetics supplies cost $900 per month and you provide 20 makeup services each month, your overhead supply expense per beauty session would be $45.
Makeup artists should add the cost of cosmetics back-bar supplies to any additional monthly overhead expenditures, broken down into costs per service or period.
Consider everything you are paying for to complete the service and run your business.
The Price Structure You Use
Finally, while determining prices, think about how you will present them to your customers. You might demand a flat rate or charge per hour.
Additionally, you can provide discounts for particular services or schedule several services simultaneously.
For instance, you might give customers who book two makeup services at once—say, makeup and hair styling—a discount.
When a customer books multiple makeup services, such as microblading, nail care, and makeup, you might give them a discount.
Conclusion
A makeup appointment involves the artist planning your look, selecting products, prepping your skin, and applying makeup after assessing the state of your skin.
Each makeup artist should maintain a different rate for an extended period. You build up experience and your portfolio every time you offer customer service. After a few quick sessions working in the field, you can make over $100.00 for every bridal makeup.
You also need to know that starting with slightly lower prices is your business's wisest course of action. Instead of lowering your charges because you aren't getting any clients, boosting them as your quality and experience increase is best.
Additionally, you'll need to add a few dollars to your charges to cover the travel expenses for each work.