Having more makeup brushes is normal; it helps achieve the facial look you desire. However, you will only get that look when your makeup brushes are in good shape.
Proper storage of makeup brushes is essential, and it is surprising how no emphasis is laid on this vital part of makeup as other beauty secrets.
Since makeup brushes are essential to your makeup tools, how do you ensure they are healthy and always in good shape? How do you store them? Do you place them carelessly?
This article guides and gives different ideas on adequately storing your makeup brushes at home or when traveling.
How To Store Makeup Brushes In Different Ways
You may need more ideas when storing your makeup brushes, which could have cost you a lot in the past.
When your makeup brushes are rightly stored, they are always healthy to use, and you can easily reach anyone you desire to use. Here I made a list of some ideas on how to keep your brushes.
Use Brush Holder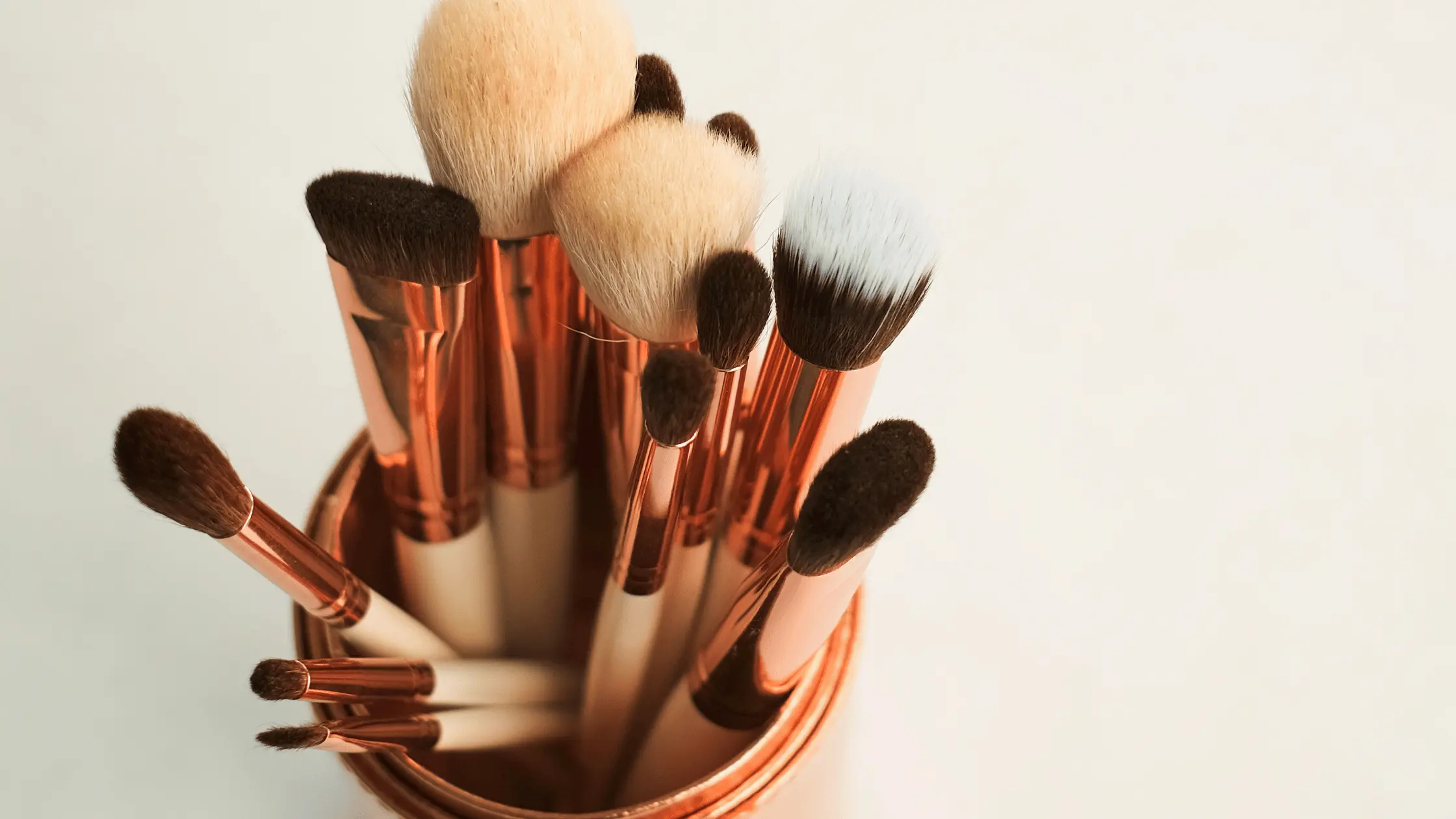 Using a brush holder is an excellent way to store your makeup brushes. This unique holder looks like a jar; your makeup brushes maintain a standing position, as the brush holder keeps them safe and prevents the bristles from any damage.
You can keep different brushes in different holders. For instance, your foundation brushes should be in one holder, and your eyebrow brushes in another. You can also place other brushes like that.
Use Brush Organizer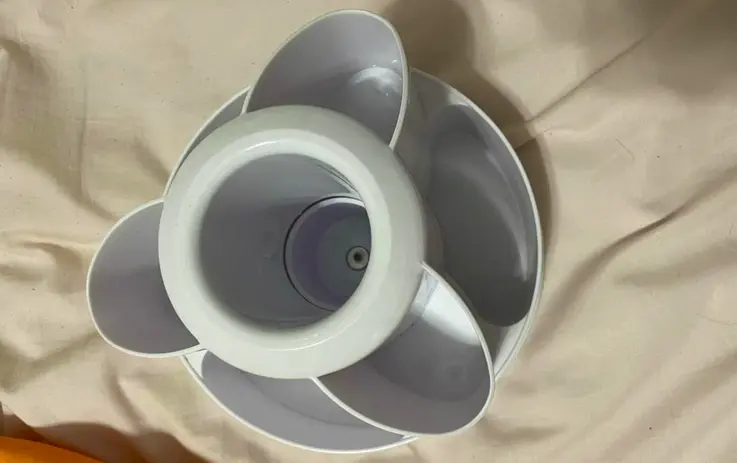 Another option for storing your brushes is a makeup brush organizer. These organizers have various compartments for holding multiple brush types. Therefore, brush organizers eliminate the need for separate holders for every brush.
Glass and perspex are the primary materials used to make brush organizers. You can see right through both of these materials.
Tip: Ensure the brush organizer you buy is tall enough to accommodate your most extended makeup brush.
Use a Vase Packed With Coffee Beans
Do you need a brush holder or brush organizer? Here is another option: Get any available vase and pour some coffee beans into it; the Coffee beans should measure up to two inches.
What are the coffee beans for? It is to help your brushes maintain a straight position and stand in place with these coffee beans.
What if you can't get the coffee beans? Don't worry; you can use rice or pebbles instead.
Get a Stackable Drawer
A stackable drawer is another option for keeping your brushes safe and well organized. Stackable drawers are perfect if you relish a spotless, empty vanity.
You can store different kinds of beauty brushes using a stacking drawer. If you last used your brushes a while ago, place them in these drawers to keep them clean and dust free. The stacking drawers provide easy access to all your makeup brushes.
Use Candle Holder
Additionally, you can arrange your beauty brushes in a candle holder. To store your makeup brushes, wipe the candle from the candle holder and use it; it is one of the most economical choices.
Tip: Avoid placing your makeup brush holders under direct sunlight and exposure to air, as this can affect the bristles over time.
How To Store Makeup Brushes For Traveling
You don't have to worry about how to store your makeup brushes while traveling; the tips below will help you know what to do.
Use Makeup Bag
You can keep all your accessories in a makeup bag. However, keeping your cosmetic brushes in a makeup bag exposes them to more danger. Get a makeup bag with more space or pockets for your brushes.
When it comes to carrying cosmetics and brushes together, using a beauty bag is a great choice.
Use a Brush Case
Using a brush case to keep your makeup brushes while traveling is a great option. The brush case is a foldable bag; it keeps your makeup brushes upstanding and prevents their bristles from rumpling.
The brush case is easy to use; it has different compartments that help keep your makeup brushes in shape. Place every brush under the elastic inside the brush case.
Keep your brush case in your hand purse, not the main bag, so that it won't get squeezed.
When buying a brush case, ensure it is large enough to fit your makeup brushes, it is sizeable for all your makeup brushes, and the interior is clean.
Sunglasses Case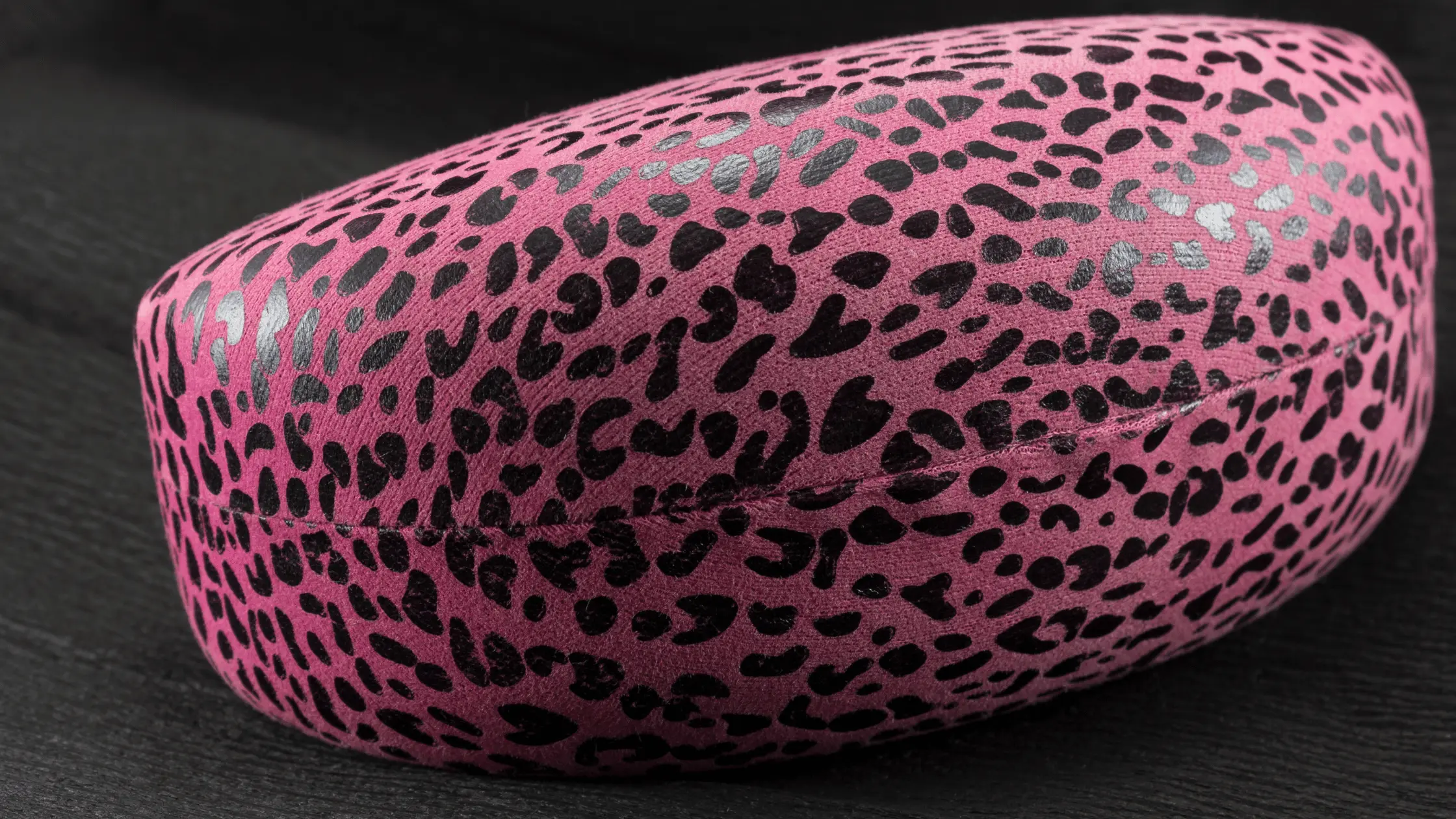 Store your makeup brushes in a sunglasses case if your beauty brushes are small in size. Using a sunglasses case prevents your beauty brushes from falling or squeezing even if you place them at the bottom of your bag pack.
Why You Should Properly Store your Makeup Brushes
Proper storage of your makeup brushes should be a priority for you. Be careful handling them because it is more beneficial if you do. Below are reasons why you would make it a priority to manage your makeup brushes well:
Prevents Outbreak of Skin Irritations
When left out in the open, your makeup brushes become contaminated by bacteria, dampness, and grime.
For those who frequently apply makeup in the bathroom, have you considered the possibility that your makeup brushes may subsequently come in contact with bathroom microorganisms?
Now, every time you apply the dirty brush to your skin, it will pave the path for unwelcome pimples, acne, and blemishes. Ensure you keep your makeup brushes in airtight containers and preserve them correctly.
Don't let a minor error or carelessness rob you of your lovely skin!
Saves Money and Time
Have you ever purchased a specific beauty brush to discover that you already have one? Do you carelessly place the brush in a drawer or closet?
You will use more of what you have when you keep your brushes and sponges in order, and, most importantly, you save yourself the pain of trying to find a needle in a haystack when you're getting ready for a big event or on a sleepy Monday morning.
Your Brushes Stay Longer
We are all aware of how pricey the highest-quality makeup tools can be. You spent a lot of money on a brush set; shouldn't you treat them right?
In addition to keeping the brushes' bristles nice and clean, keeping them in an appropriate makeup storage container also makes it easier to locate the necessary tools when needed.
Ensures a Clutter-free Space
Having a large, well-organized beauty vanity is such a great thing ever!
If there is little space for your makeup essentials, you should consider rearranging and see how much space is left to work with.
Select a makeup organizer that is lightweight, small, and also saves space for a better experience.
Though it seems complicated to correctly store your makeup brushes after each use, once you get used to them, you'll like the results!
AdditionL Tip:
Using the WeddingWish Makeup Brush Holder guards your brushes against dirt and bacteria to ensure flawless makeup application and healthy skin.
Conclusion
Makeup brushes play a crucial role in helping you achieve your desired flawless look, and it would be in the best interest of your skin and your pocket to take good care of these brushes.
More than purchasing a good makeup brush is required as you must care for and handle it well if you'd use it for extended periods without damaging its bristles.