Before now, ask a man if he loves wearing makeup, and you get a funny facial expression with a weird response. Many things are considered solely feminine, and makeup tops the list.
However, men have been wearing makeup since ancient times, and men's makeup was available throughout every phase of civilization. In our modern day, it has become mainstream; men are embracing makeup, the acceptance has grown wide, and men are coming out confidently, looking spot-on wearing makeup.
Beauty is all about style, and style should not be gender-based. There is nothing wrong with men having perfect looks; that's what makeup does.
You will find everything you need to know about masculine makeup as you read on.
What is Masculine Makeup?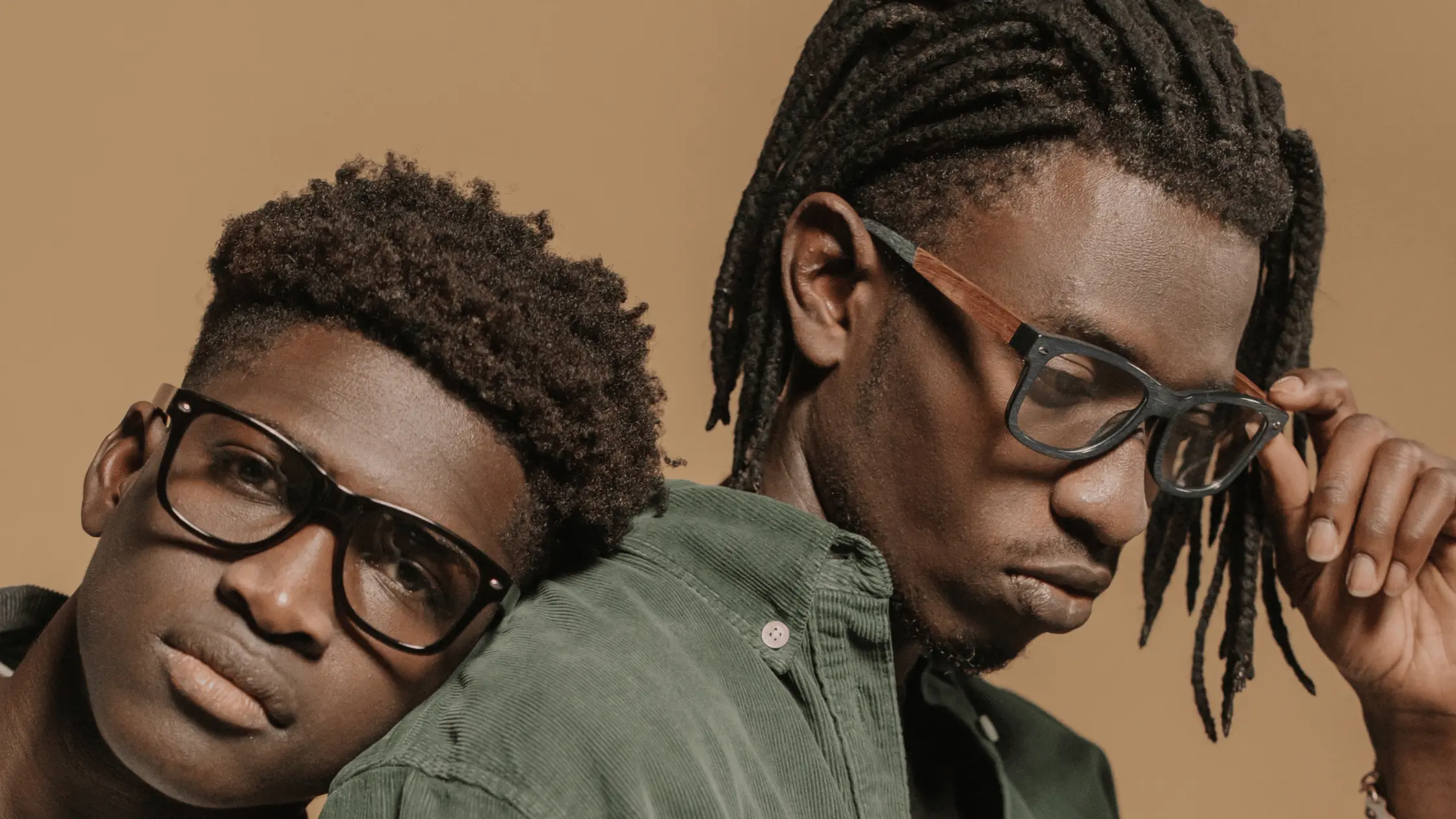 Masculine makeup enhances the boyish and manly features of men. Generally, it is not the same as wearing full makeup, women wear makeup to look more feminine, and masculine makeup is done to enhance and hide feminine features.
Masculine makeup is significant to most people for different reasons. Some use it out of necessity, while for some, it's a habit. Whatever the reason is, masculine makeup should enhance your best features; however, you should be careful when applying it.
Masculine makeup is not only for male folks; it is for everyone. Women wear it more often than men. You would rarely see a blush because masculine makeup is so natural and cool-toned.
How Is Makeup On Men?
Makeup on men is quite distinct, and if you think it is the same as the drag queens' makeup, you are wrong. It's also different from the makeup you do on men to hide dark spots or give a flawless look. Drag queens' makeup mainly displays talent, art, and creativity.
On the contrary, makeup on men is more akin to a veil, and it's more like grooming oneself with a few extra steps instead of using your trimmer.
Men's makeup can begin with the basic items that almost everyone has in their possession. It's a one-stage improvement over your regular lotion and a three-stage step back from drag makeup. You are only enhancing your look as a male by using masculine makeup.
How To Do Bolder Masculine Makeup
Here, I'll give a detailed guide on how to get a bolder and more glowing masculine makeup look. The products used might seem a little out of the ordinary, but they are common beauty products.
To get a bolder masculine makeup look, it consumes more products and requires more practice to perfect it, just like any other form of art. It also requires knowing the products that suit your needs, like a bold shadow palate or a full coverage foundation.
Here we discuss how to apply bold touches to your masculine makeup in addition to more natural looks for men.
Step 1: Use Primer
Foundation and primer are quite distinct; the foundation is the base on which other makeup stands. Depending on your skin type, there are many primers, and primer, even your skin tone, keeps your foundation stable and stops it from shifting.
Step 2: Use Color Correctors
If you are new to learning how to do masculine makeup for men, you might need to become more familiar with this. Most people love to use color correctors, and experts believe men need more color correction than women because they need more.
Color correctors are available in a variety of hues and have other uses. For instance, a peachy corrector can reduce the appearance of dark spots.
Step 3: Apply Foundation
To go for a more assertive male look, choose a full-coverage foundation. The foundation covers imperfections and enhances the flawlessness of the skin.
Foundation can be matte and moisturizing. However, always consider your skin tone when applying any makeup.
Step 4: Use Concealer
Concealers are applied over color correctors or foundations. Most people use concealer to cover imperfections and dark spots or to add more coverage.
Try using a full-coverage concealer to get a more assertive male look. Make sure the concealer is smooth and doesn't wrinkle with time.
Step 5: Contour
You are right if you consider snatching your jawline for a strong, masculine look. According to masculine makeup tips and tricks, a man's face needs a sharper jawline and cheekbones for a bold look, which can be a unique selling point for bold, masculine makeup.
Step 6: Use Blush
Blush is meant to give men a younger look for men's masculine features, and Korean cosmetics companies create a few natural blushes. However, if you want a bolder makeup appearance, choose a more colorful blush and make an effort to apply blush to the highest areas on your cheeks.
Step 7: Baking
Apply a loose-setting powder underneath your eyes and T-zone to brighten your face. Using this method, you can prevent creasing and oiliness while your makeup lasts longer. Your under-eyes appear brighter after baking.
Step 8: Eye Makeup
Put a little extra work on this section if you want a bold, masculine look. You can try a smokey shadow style, a cut crease style, or even a winged liner with bright shadows. But ensure that the eye makeup complements your eye form well. You can use lashes and lenses for an added touch.
Step 9: Highlighter
One of your makeup's final touches is this: to achieve a bolder, masculine makeup look, apply a highlighter to the high points of your cheeks, and this will bring out your natural features.
Step 10: Use A Setting Spray
Using a setting spray will keep your makeup in place, and most setting sprays last at least six hours. Setting sprays offer various finishes, and if you want to spend a long day outside, apply setting spray at every step.
How To Do A Natural Makeup Look for Men
Men's natural beauty differs in several ways, and getting started requires a few items. Depending on the kind of result you want, you can also select from the items and procedures earlier described.
Here is a step-by-step guide on how to do natural makeup look on men.
Cleanser
In any skincare and makeup routine, this step is crucial. If you want a lighter look, you must clean your skin, and you can use a scrub, mask, or other products for thorough cleaning.
Moisturizer
Use a moisturizer that suits your skin type if you don't want dry skin. Use a lotion that keeps your skin moisturized for at least 12 hours. I recommend that you use tinted moisturizers in some cases.
Concealer
Using a corrector to achieve a natural is not advisable; instead, try using a product that suits your skin tone. Blend it well and avoid using too much product.
Powder
Use powder to set your concealer and prevent greasiness. Dab it on your face to set it, whether loose powder or compact powder.
Clear Brow Gel
You may skip using brow fillers by brushing and setting your brows with gel to keep them in place all day.
Bronzer
You can either skip this step or, if you choose to use a bronzer, ensure you properly buff it into your skin. You'll feel warmer, and your cheeks will look better with bronzer.
How To Do Masculine Makeup on Women
Recently, it is more common for women to wear masculine makeup than men, and I've accumulated some tips for applying it to women. These tips might only work for some women.
However, they are flexible, and you can make a few changes to get the result that suits your face shape.
Here is a guide on how to do masculine makeup on women; these tips are age inclusive.
Masculine Eye Makeup
Men generally have smaller eyes; the first thing to do is redefine your eyes. You have to make your eyes smaller, and if you have big eyelashes, don't highlight them.
To make your eyes appear smaller, apply concealer in a lighter shade very closely around them.
Apply concealer to your brow arch and follow the line down.
For eyebrows, men typically have large, bushy eyebrows. Start with your brows if you want to create a masculine look because they best define your face, and avoid making an arch.
Applying brow powder for masculine eye makeup will help you straighten your brows and fill in any gaps. Make it dark and weighty.
Put the brow pencil to work, and work it against your natural curve as you fill your brows in a straight line.
Use a subtle liner for more emphasis on the eyes. You can pick between a brown or a grey liner for the effects.
Dab the liner on your lash liner
Straighten it, and smoothen it with a brush
5 O'Clock Shadow
For a 5 o'clock shadow appearance on the chin and cheek, apply bronzer or a dark eyeshadow (brown or beige). Wearing a mustache will make you appear false. So cast some shadow over that area.
Round face Masculine Makeup
The best way to learn how to do masculine makeup is the classic chiseled look. Women tend to have round and smaller faces; however, you must carefully sculpt the face to emphasize masculine features.
Select a shade of pressed powder a little darker than your natural skin tone.
Use a large fluffy brush
Use a brush to blend it well beneath the cheek or jawline.
Soften the sharp edges with a beauty blender or your fingertips
Use the lighter shade beneath the dark shade to highlight.
Conclusion
Makeup has become an important part of every gender and is no longer bound by culture or norms. Though for a long time, it has always been about women, and that's what changes.
Recently, it has been more of an identity, self-grooming, and self-expression. It should never be restricted to one gender. Learning how to do masculine makeup, either by men or women, will give you a better understanding of what has been discussed earlier.