You work hard to develop your unique makeup look; the last thing you want is for it to fade out before you can show it off. What Does Setting Spray Do for Makeup? Setting spray is a cosmetic product that is applied to the face after makeup application to help the makeup stay in place and last longer. It works by creating a barrier on top of the skin that locks in the makeup and prevents it from smudging, fading or melting away.
Do you desire a cosmetic trick that will keep your makeup all day? Setting spray, it is! How does setting spray work? I'll explain what a setting spray is and answer questions about its usage. You'll learn how to use setting sprays for a look that lasts all day into the night. Read on for all the scoop.
What is Setting Spray?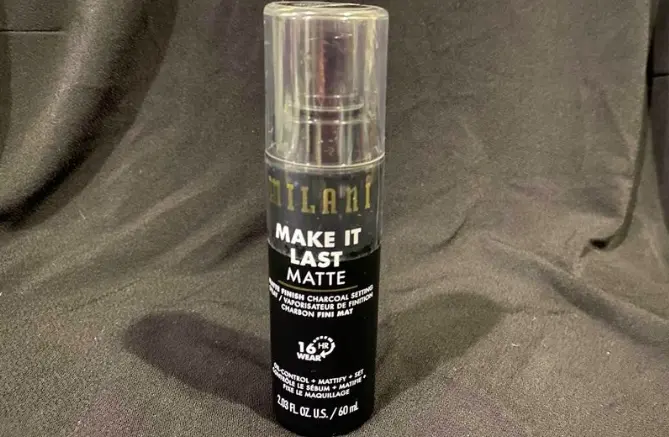 Setting spray is a liquid mist, often made of water and alcohol; it is used to prolong the longevity of your makeup by not letting it fade or wear off.
Depending on the formula you choose, setting sprays may also aid in mattifying shine or give your appearance a goddess-like radiance while maintaining the freshness of your makeup.
Type of Setting Spray
Setting Sprays with Polymers
They function by forming a layer on top of the makeup, making it waterproof and budge-proof.
Setting sprays without polymers
This spray's objective is to aid in makeup blending and give the skin a less powdered appearance.
Finishing sprays include ingredients that support the makeup's longer wear and budge-proofing.
On the other hand, setting sprays are formulated to aid in setting your makeup and prevent it from looking powdery.
How Does A Setting Spray Differ From Primer?
You may need to use both setting spray and primer since both products are intended to make makeup last longer.
While some like to use only one, it is advisable that you see primer as the base layer and setting spray as the top finish for your makeup.
The primer gives you a blank canvas to paint, and the setting spray fixes all your flawlessly applied cosmetics. Setting sprays and primers are the ideal pair for keeping a look that will endure all day.
Choosing a Setting Spray for Your Skin 
Every skin type is catered for by the formulations of skin-friendly setting sprays, which also offer a variety of finishes to go with every makeup style.
Oily skin types and makeup wearers who like a matte look will benefit most from Mattifying Setting Spray. Without irritation or drying, it keeps your makeup in place all day.
Certain ingredients that reduce the appearance of pores are included in the formulation. The alcohol-free product also contains kaolin clay to minimize shine and absorb extra oil.
Illuminating Setting Spray
Best for mature skin
Have a bright look for older skin or anyone who likes their makeup.
This weightless, alcohol-free spray keeps makeup in place all day and adds subtle brightness and glitter to the skin with or without makeup.
High-Performance Setting Spray
All skin types benefit from a High-Performance Setting Spray's long-lasting, crease-free finish. It stops your makeup from fading, dissolving, or settling into small wrinkles and keeps it in place for up to 24 hours.
Some brands have ingredients with additional defense against free radicals and toxins with a non-drying, alcohol-free formulation.
Dewy Finish Setting Spray
For dry skin, use a Dewy Finish Setting Spray. It keeps makeup in place for up to 12 hours and gives off a healthy, moisturized shine with a dewy finish.
Moisturizing ingredients such as Shea butter is incorporated to this alcohol-free skin-loving recipe to moisturize and nourish the skin.
How to Use Setting Sprays
Many makeup newbies usually need clarification about setting spray and when to use it. Here are the directions:
Setting spray is most often applied towards the conclusion of your makeup because it is also the most straightforward method. Reach for your chosen finishing spray once you are done applying your makeup.
The goal is to mist your skin lightly, not to drench it. Hold the spray bottle away from your face and mist it onto your skin. Each part of your face should receive about one spritz. Ensure your T-zones are not skipped.
Extra Application Tip
When applying makeup to your entire face, you should choose the sandwich method because, in my humble view, the results are well worth the extra work.
Following your primer and in between each layer of makeup, use this technique to spritz a tiny amount of setting spray onto your face to help develop each component of your makeup separately.
If you choose this method, ensure you allow the spray to dry completely between coats (this is crucial if you're using powder items).
You can spritz a little of the face-setting spray on your skin whenever it appears weary.
Conclusion
Wearing a setting spray will keep your makeup in place at all times, not just while rocking a full face. There are different setting sprays for every skin type and makeup attitude.
Avoid all that creasing, cakey, and heavily powdered look by using a setting spray.