When it comes to makeup, we want it all: the bronzing, the contouring, and the highlighting to nail that glamorous makeup look. Understanding these makeup procedures would set you on the right path to creating your desired look.
Contours and bronzers have become makeup must-haves. Many people confuse contours and bronzers and don't know they are different.
This article will enlighten you about contours and bronzers and how to apply them to achieve makeup that looks fit for the Red Carpet.
What Are Contours And Bronzers?
A Contour is a makeup product that defines your face using a little lighter and darker makeup than your natural skin tone. Contours achieve a sculpted face look by adding dimension to your face.
In contrast to regular foundation and concealer, which we normally aim to match our skin color precisely, contouring is all about fusing shadow and light.
What Is A Bronzer?
A Bronzer is a makeup product applied to the face to add dimension and warmth, giving the complexion a healthy glow. It should be used as a finishing touch before blush and facial makeup.
Bronzers give you that sun-kissed look without getting under the sun. Choosing a bronzer with a hint of peach or rose will make you glow right.
How To Apply A Contour and A Bronzer?
With all the juicy info about contours and bronzers, there's no doubt you want all the scoop! Who wouldn't? A sun-kissed glow and a well-defined face appeal to everyone; this is how to apply a contour and bronzer like a pro!
Contour Application
Applying a contour requires using at least two shades of makeup products, such as concealers or foundation. Typically, a concealer is used for better coverage. Follow these steps to nail your contour look!
Step 1
Face Prep is A Must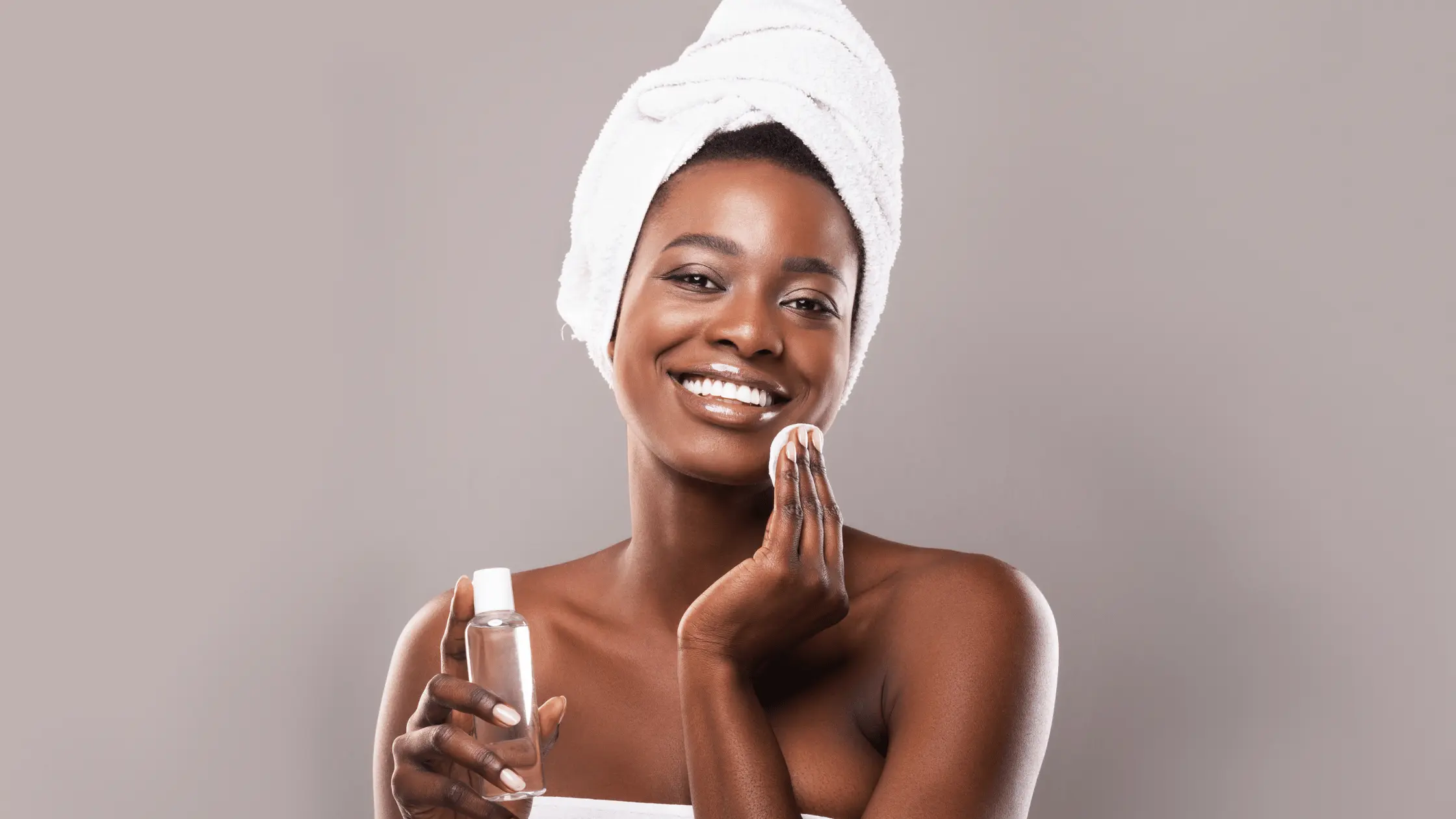 Makeup isn't all about slathering on one makeup after another on your face. Glamorous-looking makeup begins with proper skin care and preparation.
For starters, ensure your face is cleansed with a suitable cleanser and moisturized to ensure clean and supple skin, which is a great canvas for any makeup look.
Another crucial face prep product is the primer, which is an excellent product to act as a moisturizer that mattifies your face and minimizes pores. It helps your makeup stay on longer and acts as a skin barrier.
Step 2
Apply Your Foundation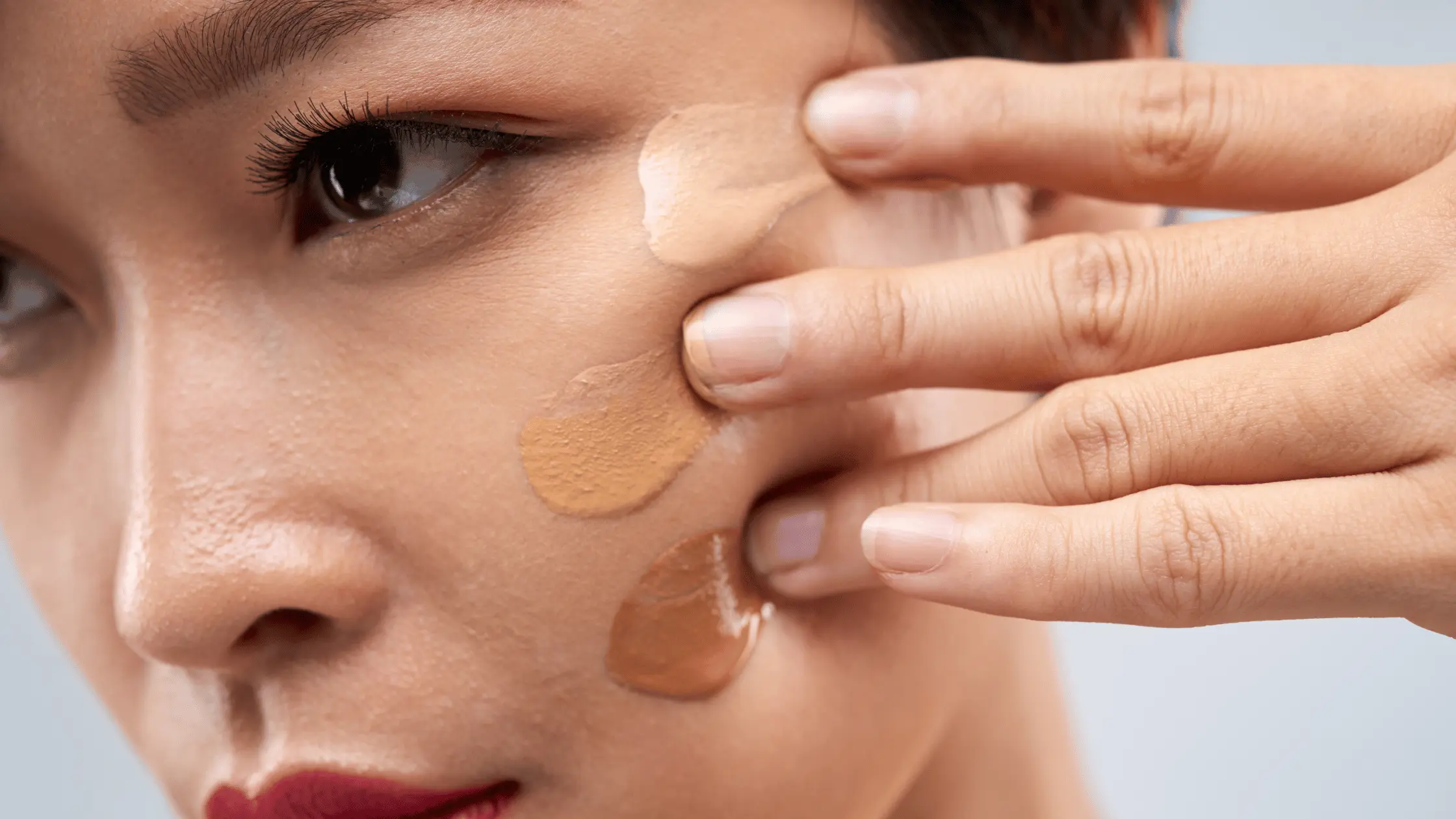 Please choose your preferred foundation and spread it on your face with a suitable brush or makeup sponge. If your skin is suffering from hyperpigmentation, consider using a color corrector to conceal dark spots and darkened skin areas like under the eyes, sides of the mouth, etc.
Step 3
Contour by Shadowing and Highlighting
Once you are done with all the face prep and foundation application, your next move is to create a shadow and light effect on your face.
To Create A Shadow Effect
Use a concealer two shades darker than your skin tone to create a shadow look on specific areas of your face. It's important to note your face shape and shadow to suit your face.
Areas to shadow are under your cheekbones, sides of your nose, and sides of your forehead.
Use a fluffy brush or makeup sponge to blend well into the skin.
To Create A Highlight Effect
Use a concealer about a shade lighter than your skin tone and highlight certain facial features. Areas to be highlighted are the top of your cheekbones, the forehead, the cupid bow, the tip of the nose, and the brow bone.
Use a good brush or makeup to blend into the skin, avoiding harsh lines.
Bronzer Application
After contouring is the bronzer application, and if it's done right, you end up with a warm and glowy appearance that's gorgeous.
Choose a contour shade with a peachy or rosy shade to add that irresistible healthy glow.
Use a fluffy fan brush to apply a bronzer to the top of your cheeks and bridge your nose, chin, and neck.
How Is A Contour Different From A Bronzer?
I have clearly stated what contours and bronzers do, but more is needed to know what differentiates both products.
Contours come in different packaging. You can use foundation to contour as long as they are of two different shades. Concealers are typically used to contour. Contours are available in liquids, sticks, and cream bases.
Bronzers are usually packaged in a powdery shimmery palette of different shades. Some bronzers are packaged in sticks rolled directly onto the cheekbones, neck, etc.
Contours don't carry shimmery ingredients; they are to imitate the skin color, while Bronzers are shimmery and give that warmth and glow to the face.
A foundation product can never be used as a bronzer, as it covers the entire face, unlike bronzers used on particular spots on the face and body.
Contours can provide additional coverage on the face, while Bronzers are not made to create coverage but to make you glow and sparkle.
A blending brush or makeup sponge is used to apply a contour, while bronzers are applied with big fan brushes.
Are Contouring and Bronzing Necessary in Makeup?
If you are looking for an everyday makeup look, you might skip the contouring and bronzing routine for something simpler.
If nailing glamorous makeup for a special occasion is what you desire, then contouring and bronzing are a must.
Bronzing and contouring give you that full glammed-up look and facial transformation that gets faces turning your way. Celebrity makeup artists are known for giving their celebrity clients a well-blended look that entails contouring and bronzing.
One Celebrity that's had many talks about contouring and bronzing is Kim K. Don't you love how her face pops? It makes you wonder if she gets out of bed looking like some goddess.
Well, that's the power of contouring and bronzing in makeup; you could be thought to be some goddess deserving all the attention.
How Long Does It Take To Contour and Bronze?
We know contouring and bronzing cannot happen with the swish of a magic wand or brush, and it might take more time to nail well-blended makeup if you are a beginner.
You need to know your face shape and know the best angles to shadow and the best angles to highlight. The trick is to balance the features on your face and show off your best features by highlighting them.
The better you get at contouring and highlighting, the faster you will be. Blending your contour and highlight is important as it ensures a smooth look with no visible harsh lines.
Final Step:
If you must contour and bronze, your makeup must be well set by using both a setting powder and a setting spray for that extra hold and blend of all products. To avoid makeup creasing and washing away, dash on some setting powder to keep foundation and contour makeup in place, and after applying your bronzer, finish up with a setting spray for that dewy look!
Your glow will light up every room you walk into!
Conclusion
When it comes to makeup glam, you can have it all! Makeup contouring and bronzing give your face that defined look with a glow to die for. Without basking in the sun or on expensive holiday trips to some resort, a sun-kissed look is just a contour and bronze away.
If you also desire to switch up your look, contouring and bronzing are to the rescue!