If you wear foundation a lot, you've probably had to experiment with matte and dewy finishes while looking for the best formula.
Due to the wide range of factors determining whether a foundation is appropriate, including color, texture, finish, and others can take time to get it right.
Knowing whether you prefer matte or dewy finishes is critical because they are one of the most crucial factors.
This article focuses on matte foundations and all you need to know about matte foundations; the pros and cons are provided below.
What is Matte Foundation?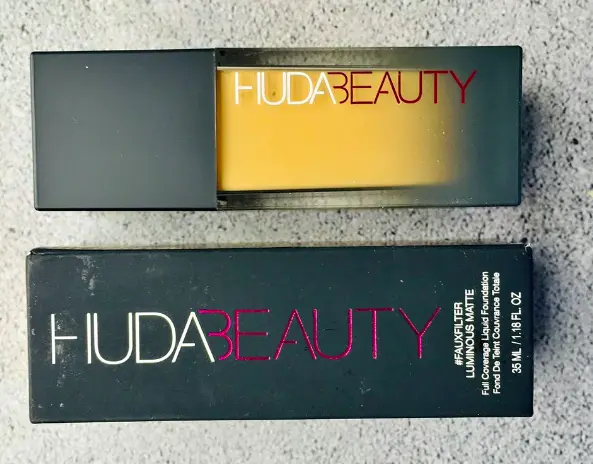 Matte foundation is a finish that gives you a polished, airbrushed appearance. It is formulated without oil and with substances that absorb all your natural oil.
Matte foundation is the best for those with oily skin or acne-prone skin because it absorbs excess oil and prevents the skin from being too greasy or shiny.
Matte foundation is best preferred for highly textured, large pore skin types.
Pros and Cons of Matte Foundation
Pros of Matte Foundation
The matte foundation has numerous benefits, especially for those with oily skin. Some of these benefits are discussed below:
Less pore clogging
Since most matte foundations are oil-free, they won't clog pores or amplify their size. Therefore, they are beneficial for people with combination skin or skin prone to acne.
Last longer
In contrast to dewy foundations, matte makeup stays long even without using a setting spray. It is suitable for significant events when you need more time to reapply.
Better at concealing skin imperfections: Matte foundations absorb light, and it is better at covering blemishes, large pores, and highly textured skin. Additionally, it naturally has more extensive coverage, making all skin imperfections less noticeable.
Available in various formulations
Full-coverage matte foundations are also available in powder form; if you don't like liquid foundations. There are multiple formulas with matte finishes to choose from, so there is something for everyone.
Oil-free
Matte foundations are designed to counteract shine and are oil-free. If you are allergic to oil-based products, you won't have issues using matte foundations.
Cons of Matte Foundation
Although matte foundations have their benefits, they also have their don'ts. They are not meant for all skin types, and these disadvantages are discussed below;
Hard to Blend
If you're not used to applying foundation or prefer a simple look, you might find the matte option too heavy and difficult to blend. They are generally less buildable and don't layer well.
Can Look Heavy
If the matte foundation needs to be done correctly, it may look outdated and heavy because the current makeup trend is towards achieving a skin-like texture.
However, a smooth finish is possible if you use the correct foundation brush.
Makes Fine Lines More Obvious
People with aging or dehydrated skin may discover that matte foundations tend to settle into deep lines and wrinkles.
A moisturizing primer can frequently assist in preventing this from happening.
Can Make Skin Appear Dry
Matte formulations will emphasize any skin flaking and make your skin even drier if that's your type of skin.
Tends to highlight facial hair: If you wish to hide facial hair, the matte foundation will frequently have the opposite effect and make the hair appear more noticeable.
How To Get The Matte Foundation Look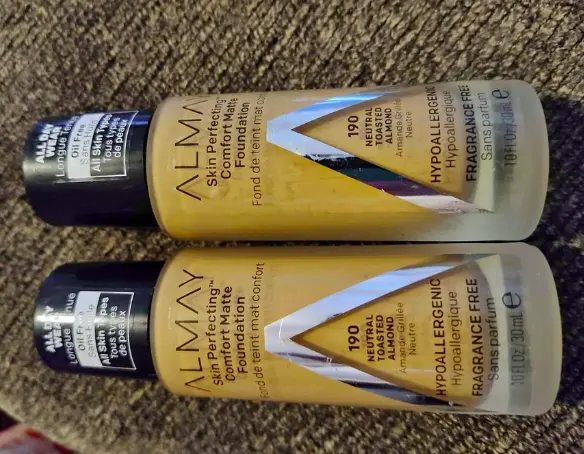 You should prepare your skin with products that absorb oil and reduce shine if you want to use a matte foundation.
Before applying makeup, you can create a matte base with silicone primers or oil-free moisturizers. Your application tool will depend on the formula you select (liquid or powder).
Use a brush to lightly apply powder while rubbing the foundation over the skin and increasing coverage.
Use a makeup sponge or foundation brush to blend and add while applying liquids and creams.
While you can apply makeup with your fingers, you should generally avoid doing so when using matte formulas to ensure that they look even on the skin.
Use a setting spray that enhances the longevity of your makeup yet dries completely, or apply a translucent powder over it to set your makeup.
Can Dry Skin Still Use Matte Foundation?
Typically no. However, matte foundations might work well for dry skin types. For them, the most important thing is the product texture.
Matte foundations come in different textures, which are liquid, creamy, and sticky.
You should go for a creamy formulation if you have dry skin and want to apply a matte foundation because it offers a little more coverage.
Creamy textures are more weighted than a liquid, so the product stays in place and won't slip or fall into facial expression lines, and they also provide more coverage for longevity.
Conclusion
Now you know how beneficial matte foundation is, especially if you are oiled-skinned. Dry skin can still benefit from the matte foundation if it is one with a creamy texture.
See Also: