Scanning through a makeup purse, you are likely to bump into all sorts of things: lipsticks, mascaras, foundations, and powders. There comes the mind-boggling question: What is a setting powder?
Hey there, Makeup newbie on a makeup inquiry conquest; this article is just what you need!
Most people wonder why there are so many powders in the first place. There's the face powder, both nude and tinted, and yes, there is the setting powder.
They have specific purposes and functions, and this article will offer complete information on what a setting powder is and why you probably need one.
What is a Setting Powder? Uses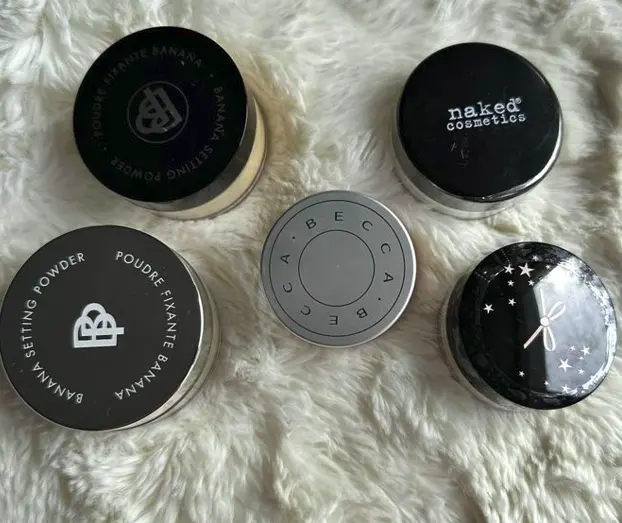 A setting powder is a type of face powder that holds your makeup and prevents it from melting or creasing. The human skin is a porous surface that produces oil.
Setting powders contain ingredients like silica, talc, and cornstarch which help keep wet products like foundation or concealer in place by absorbing excess oil. What better beauty product to absorb the extra oil on the face than a setting powder?
Types of Setting Powder.
Setting powders comes in various forms. Knowing each of them will aid in choosing the setting powder most suitable for your skin type. Setting powders can be:
Compressed or Loose.
Tinted or Translucent.
Compressed Setting Powder:
A compressed setting powder is packaged into a compact form. The particles of your packed setting powder are bound together and not loose.
A loose-setting powder is a setting powder in its free state. The powder particles are loose and packaged in a more closed container to prevent powder particles from floating out.
A tinted setting powder can either be loose or pressed setting powder; what marks it is the presence of a tint of color. Have you ever noticed powders in different skin shades? That's a tinted powder!
Translucent Setting Powder:
This type of setting powder has no color pigmentation and, as such, doesn't offer any coverage. The translucent powder has a universal tone to suit all skin colors.
How To Apply Setting Powder
A setting powder, one of those beauty products you can't manage applying with your fingers -unlike foundation and concealer- ultimately needs to be involved with either a large brush or a small one. You use a large brush for an even application, while the smaller meeting is preferable for a targeted application, for example, your T-zone.
First things first,
Tap a small amount of powder into the lid of your powder case and dip your brush into it. Tap off the excess powder, then apply it to your face (especially if you're using a loose powder).
Apply the setting powder directly if you use a pressed powder.
Apply gently and evenly onto your skin, especially areas that easily get oily—for example, the sides of your nose or your T-zone.
Benefits of Applying Setting Powder
A sizable number of benefits come with using a setting powder. Outlined below are the most important ones;
A setting powder helps hold your foundation, preventing your makeup from running or rubbing off on clothing.
A setting powder gives your face a matte finish. A setting powder keeps your makeup in place by absorbing the excess oil and giving it a shine-free finish, thereby helping it last all day. If you have oily or combination skin and always battle with a shine attached to your final makeup look, you need a setting powder.
A setting powder can give your makeup a smooth look as it blends and gives an evenness to every other makeup product applied to your face.
How To Choose The Right Setting Powder For Your Skin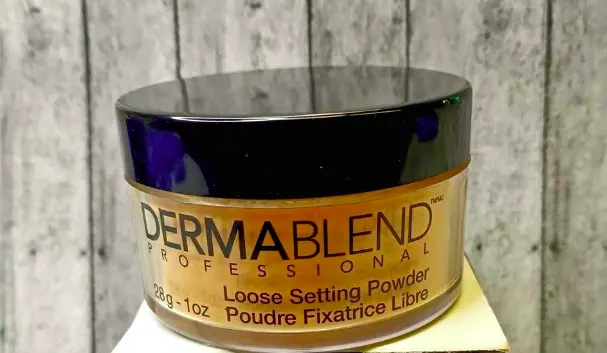 The best way to choose the right setting powder for your skin is to choose one that goes with your foundation. If your setting powder shade is too light, it will make your makeup look ghostly, and if it is too dark, your foundation will look muddy.
One easy way to achieve the same shade foundation and setting powder is to buy from the same manufacturer. You can get a setting powder designed for your foundation. And don't have to determine the differences in shades and which shade of setting powder goes with which foundation.
Now, this also means choosing a foundation that matches your skin type. You can get advice from your makeup consultant about the best foundation for your skin type, which will determine your chosen setting powder.
Is There An Alternative To Using A Setting Powder?
The short and simple answer to this question is;
Yes!
After establishing what a setting powder is and its benefits. Someone who doesn't readily have a setting powder might wonder if there is an alternative to be used.
For starters, a setting spray is a mild alternative to setting powder but not a perfect option. As its name implies, a setting spray is a liquid product used with a spray pump or bottle.
The difference between a setting powder and a setting spray is that; a setting powder is applied with a brush after a liquid foundation, while a setting spray is used as the last step to your makeup look.
If you have oily skin, applying both is an important tip.
Another alternative for setting powder can be baby powder with cornstarch. Cornstarch is a major ingredient of most setting powders because it helps absorb oil.
In Conclusion
The necessity for a setting powder varies based on skin type. If you have oily skin, using a setting powder will help reduce the shine from your face or keep your makeup in place. If you have dry skin, a setting powder might not be necessary, or you can apply it minimally to your face.
In all, using a setting powder depends on personal preferences.
Read more: