Wipes are an age-long cleaning tool, originally invented with cleaning babies' bottoms in mind. However, over time, it evolved from just cleaning baby bottoms to being used for several cleaning purposes, such as kitchen counters, toilets, bathroom counters, switches, door knobs, etc.
Even the beauty industry keyed into this evolvement of wipes, and as such, the use of wipes for taking off makeup became a 'thing.'
This cleaning tool is made of moistened pieces of non-woven fabric that is so light and handy. Hence, many makeup users swear by it in taking off makeup.
How To Clean Makeup Without Using Wipes
Wipes have only been all excellent for some persons, and this is due to the chemicals present in them. Some of the chemicals in these wipes do not work well for all kinds of skin as our skin carries different irritability levels, while some even experience a little harm to their skin from using wipes.
This disadvantage has made makeup users come up with creative ways to take their makeup off, and just in case, you fall into the category of people who can't use wipes on their skin. You're in luck as below, a list of natural ways to take off your makeup has been outlined;
1. Micellar Water
Micellar water is a concentration of oil molecules called Micelles, hence its name. These oil molecules act as a magnet to lift any impurities away from your skin. It is a good makeup remover, though it requires no rinsing once you apply it, and you need to clean it off with a clean towel or cotton swab. Micellar Water gives your skin an excellent clean without drying it out.
2. Cucumber
Cucumbers naturally have anti-inflammatory properties, which are pretty helpful in treating acne or irritated skin. To use cucumber for removing your makeup, cut it into sizable pieces and blend it into a smooth paste. Then, you can add any natural oil, jojoba, olive, coconut, etc. This mixture has a soothing effect on your skin while it takes off your makeup.
3. Steam
It might sound incredulous but steaming is an excellent, natural way to take your makeup off, and it also has the added advantage of removing all dirt and impurities trapped in your skin. To use steam to remove your makeup, fill your sink or a large bowl with steaming water and lean your face over it. It will unclog your pores and loosen every last makeup on your face.
4. Lotion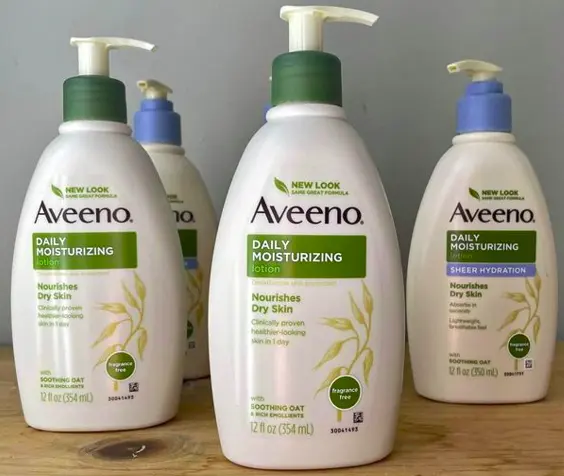 You probably didn't know that your body lotion can also serve as a makeup remover. To use it for this purpose:
Coat your face with a thick layer of cream and leave it for about one to two minutes.
Clean off with a cotton pad.
Just ensure that you take off every trace of lotion on your face because a concentration of thick cream on any part of your skin can clog your pores if it sits too long on your skin.
5. Yogurt
Plain yogurt is a fantastic makeup cleanser, though not the fruit ones. You must apply it to your face and let it sit for a few minutes. However, ensure that it doesn't enter your eyes to avoid irritation, and also clean every trace of it from your face, as bacteria from yogurt can cause harm to your skin when it goes wrong on your face.
6. Coconut oil
What can coconut oil not be used for, even for taking off makeup? All you need to do is take a small amount and massage it between your palms, then rub it on your face and let it sit for a few minutes. Wipe off with a cotton pad or clean, dry towel
7. Olive oil
To use olive oil in taking off your makeup, add a few drops onto your face and massage thoroughly. Wait a few minutes and wipe off with a clean, dry towel or cotton pads.
8. Aloe Vera
Aloe Vera has excellent skincare benefits, and added to its multi uses is its usefulness for taking off makeup. To use Aloe Vera to take off your makeup:
Mix equal parts of your Aloe Vera gel with olive oil.
Dampen a cotton pad with this mixture.
Use your dampened cotton pad to clean off every trace of makeup on your face gently.
Conclusion
Taking off your makeup without wipes just got easier with the natural products listed above. These organic compounds and methods will surely add extra moisturizing benefits to your skin.
Read more: